March 28th Daily Analysis
March 28th Daily Analysis
The US dollar index futures declined with the opening of the American session yesterday to drop to 102.618 levels. The decline comes in light of the Dow Jones index rising by more than 250 points, with the rise in banking sector stocks after the news of First Citizens Bank's purchase of deposits of the Silicon Valley Bank, which collapsed two weeks ago. The acquisition came for $500 million, noting that the market value of Silicon Valley had exceeded $400 billion by the end of 2022. That is, the transaction was carried out at 90% less than the value of Silicon Valley.
The US dollar comes started to get weaker after the Fed's comments from Neel Kashkari, President of the Federal Reserve in Minneapolis, who highlighted some uncertainty about the path of rate hikes and added that the US economy is now closer to recession than before.
Pivot Point: 102.60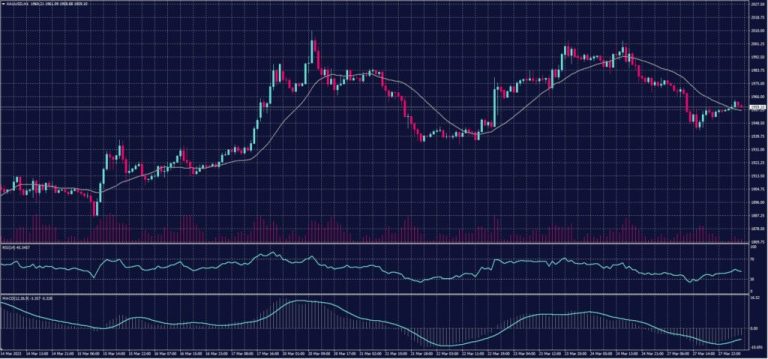 Gold prices fell by more than 1% at the settlement of trading on Monday, March 27, amid easing fears of a crisis in the banking system.
Upon settlement, gold futures fell 1.5% to $1953.80 an ounce.
Pivot Point: 1,959.50
DOW JONES INDEX (DJ30FT – US30)
The performance of US indices varied in Monday's session, with the Dow Jones and S&P 500 rising, supported by the acquisition of Silicon Valley assets, while the Nasdaq index fell under pressure from technology stocks.
Cryptocurrency-related stocks also fell after the CFTC said it was suing Binance and its CEO for operating an "illegal" exchange and "fake" compliance program.
The Dow Jones rose by 0.6%, or 194 points, recording a third consecutive daily rise, to close above the 200-day moving average.
Support came from the shares of major banks after JPMorgan Chase jumped by about 3% after the fears of the banking crisis subsided.
Pivot Point: 32620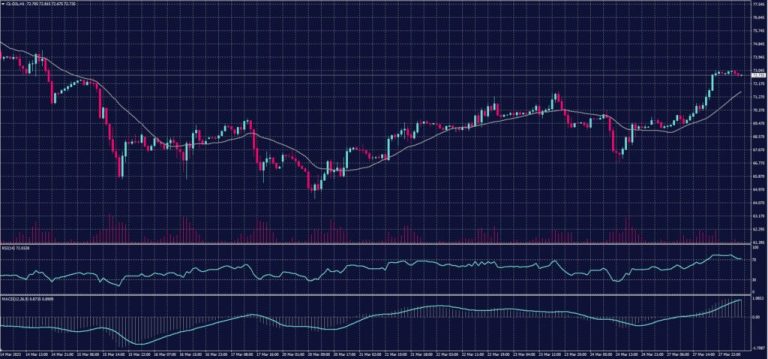 Oil prices recorded the highest settlement price in two weeks on Monday, March 27, amid easing concerns in the banking sector, supported by the suspension of Kurdistan exports.
Upon settlement, Brent crude futures rose by 4.2% to $78.12 per barrel, and US crude futures jumped by 5.1%, recording $72.81 a barrel.
Pivot Point: 71.65
Start your trading journey with Trade Master today!