November 23th Daily Analysis
November 23th Daily Analysis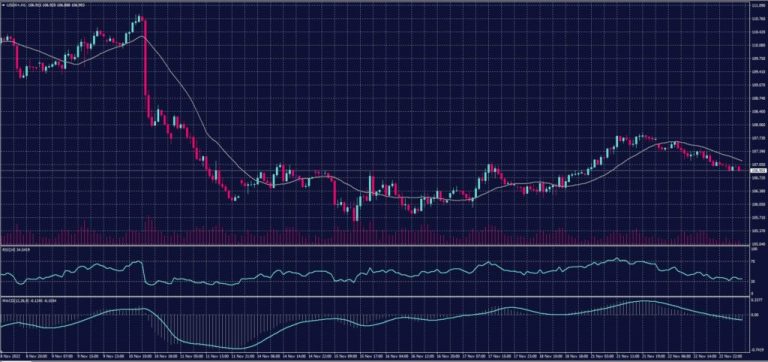 Investors are looking forward to getting more clues about the future direction of the Fed's interest rates from the minutes of the Federal Reserve's meeting scheduled for release today, Wednesday, November 23.
Technically, after several attempts to stabilize above its important resistance at 107.10, the dollar index was unable to stabilize and returned to decline again, and we see negative readings on most of the technical indicators, including trend and momentum indicators.
Pivot point: 107.20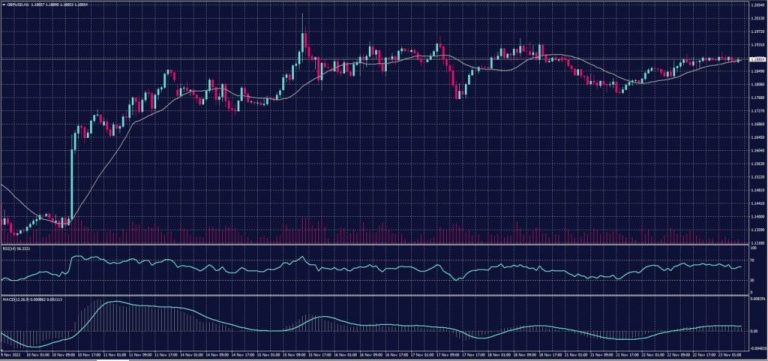 UK GDP contracted 0.4% between the fourth quarter of 2019 and the third quarter of 2022, against a cumulative growth of 3.7% in the 38-country Organization for Economic Co-operation and Development.
In the G7 countries – which includes Canada, France, Germany, Italy, Japan, the US and the UK – GDP grew by a cumulative 2.5%, with only the UK registering a decline.
Last week, Chancellor of the Exchequer Jeremy Hunt announced spending cuts of about £30 billion and tax hikes for workers and corporations of about £25 billion in what he described as an effort to rebuild public finances, reduce inflation that reaches its highest in 41 years and restore economic credibility.
Pivot point: 1.1865
Gold futures closed almost unchanged on Tuesday, November 22, ending a 4-session losing streak due to the strength of the US dollar. At the close of trading, gold futures (December contract) settled at $1,739.9.
And the increase in cases of Covid-19 virus resulted in major cities in China tightening their restrictions, which raises investor concerns, given that China is the largest consumer of the metal in the world.
Technically, gold is still under selling pressure in most technical readings, to trade below its pivot point at approximately $1742.
Pivot point: 1,742
Oil prices ended trading on Tuesday, November 22, with an increase of about 1%, supported by Saudi Arabia's confirmation of the commitment of the OPEC Plus group to production cuts, in addition to the possibility of taking other steps to balance the market.
Upon settlement, Brent crude futures rose 91 cents to $88.36 a barrel, and US West Texas Intermediate crude futures rose by 1.1%, or 91 cents, to $80.95 a barrel.
Pivot point: 81.00

Start your trading journey with Trade Master today!