December 21th Daily Analysis
December 21th Daily Analysis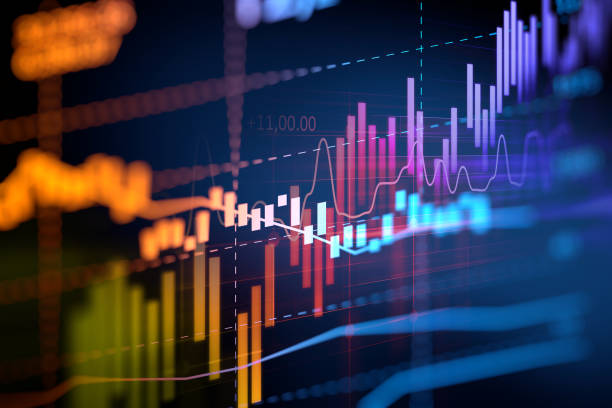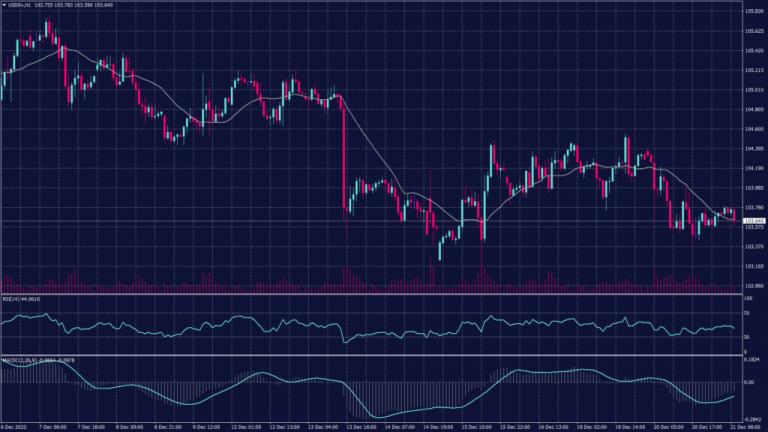 The dollar index was 0.154% higher at 104.110, having slipped 0.6% on Tuesday. The index is heading for its biggest quarterly loss in nearly 12 years.
Meanwhile, the daily chart is also showing a declining pattern as RSI is closing to 30 and the MACD shows more divergence. However, the support at 103.60 is still holding due to a light buying force.
Pivot Point: 103.60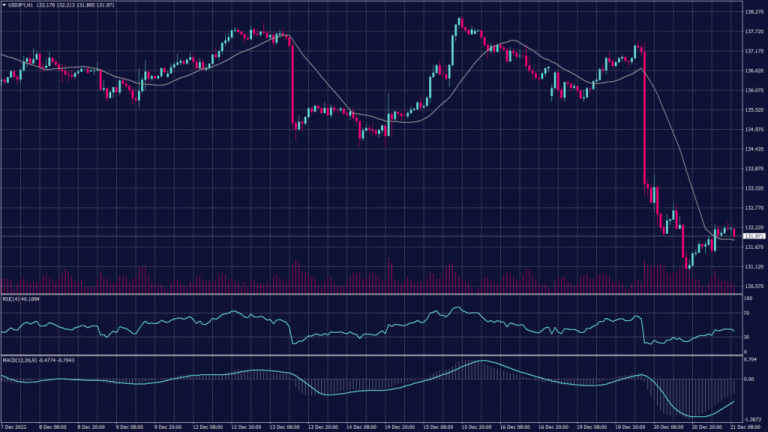 The yen eased a bit on Wednesday but held on to most of its overnight gains against the dollar as traders contemplated the shock Tuesday move by the Bank of Japan to adjust its control of bond yields, a slight move away from its ultra-easy monetary policy.
The BOJ decided to let long-term yields move 50 basis points on either side of its 0% target, even as it kept broad policy settings unchanged. On Wednesday, the yen weakened 0.34% versus the greenback to 132.15 per dollar but was not far off the four-month high of 130.58 per dollar that it touched on Tuesday in a 4% spike.
The yen gained 0.34% at 136.24 against the greenback, after jumping more than 0.5% to a high of 135.78 earlier in the session.
The pair is forming a solid declining trend supported by the readings from RSI and MACD. Meanwhile, Fibonacci retracement shows weak support at 135.75.
Pivot Point: 131.75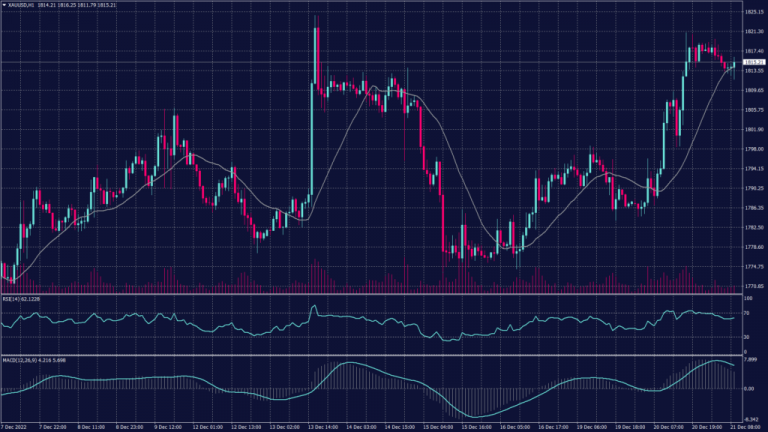 Gold prices hit a one-week high on Wednesday, logging strong gains as the dollar fell sharply against a basket of currencies, although the outlook for the yellow metal remained uncertain amid rising interest rates and fears of a recession. Additionally, softer-than-expected U.S. housing data also ramped up fears of a recession in 2023- a scenario that could benefit gold, amid some speculation that the Federal Reserve is close to ending its cycle of interest rate hikes.
Bullion prices rallied nearly 2% on Tuesday after a spike in the Japanese yen dented the dollar and ratcheted up fears of rising interest rates. Spot gold rose 0.1% to $1,819.67 an ounce, while gold futures rose 0.2% to $1,828.55 an ounce. Both instruments surged nearly 2% on Tuesday and were trading at a one-week high.
Spot Gold remains pressured below $1,815 per ounce as the hourly chart shows a tendency to move downward. The current support on the hourly chart is 1,810.
Pivot Point: 1,815

WEST TEXAS CRUDE (USOUSD)
Oil prices were little changed on Wednesday as a larger-than-expected draw in U.S. crude stocks offset worries about rising COVID-19 cases in top oil importer China. Brent crude futures rose 0.1% to $80.06 per barrel, while U.S. West Texas Intermediate (WTI) crude futures gained 0.1% to $76.27. According to data from the American Petroleum Institute, U.S. crude inventories fell by about 3.1 million barrels in the week of December 16.
Pivot Point: 76.00
Start your trading journey with Trade Master today!