April 12th Daily Analysis
Add Your Heading Text Here
April 12th Daily Analysis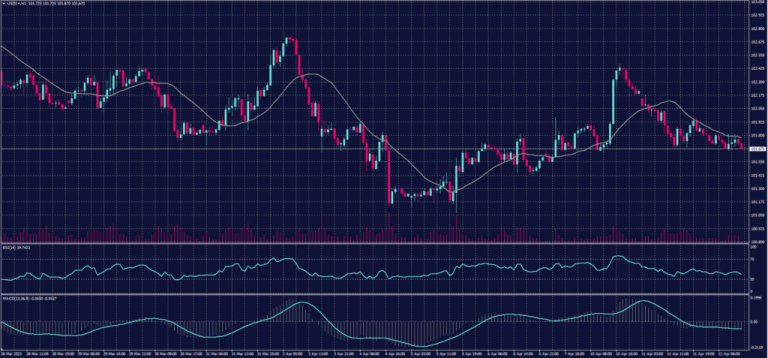 The dollar index fell 0.1%, and analysts estimate a significant decline in the inflation rate to 5.2% in March from 6% in February. Meanwhile, core inflation, which excludes the prices of volatile food and energy prices, is expected to rise to 5.6% from 5.5%.
Pivot Point: 101.90
Gold prices rose slightly on Wednesday, April 12th, as the dollar weakened. Moreover, investors focus on important US inflation data due to be released later in the day to find indications of how close interest rates are to a peak.
Gold in the spot market rose 0.1% to $2,005.18 an ounce, while US gold futures rose 0.1%, to $2,020.10.
Pivot Point: 2000
DOW JONES INDEX (DJ30FT – US30)
US indices closed on divergence on Tuesday's session, as investors awaited crucial inflation data and the unofficial start to the first-quarter reporting season.
The Dow Jones index rose 0.3%, or about 98 points, to record its highest closing in 7 weeks, at 33,684 points.
Despite the decline in the technology sector by about 1.2%, the rise in the industrial and basic materials sectors by 1.5% and 0.7% led to the Dow Jones remaining on the rise.
Pivot Point: 33845
There was little change in oil prices in early trading on Wednesday, April 12th, after data showed an unexpected increase in US crude and gasoline inventories, which compensate for the impact of fears of tight supplies ahead of OPEC production cuts.
Brent crude fell 5 cents to $85.57, while US West Texas Intermediate crude fell 6 cents to $81.48 a barrel.
Pivot Point: 80.80

Start your trading journey with Trade Master today!