September 29th Daily Analysis
September 29th Daily Analysis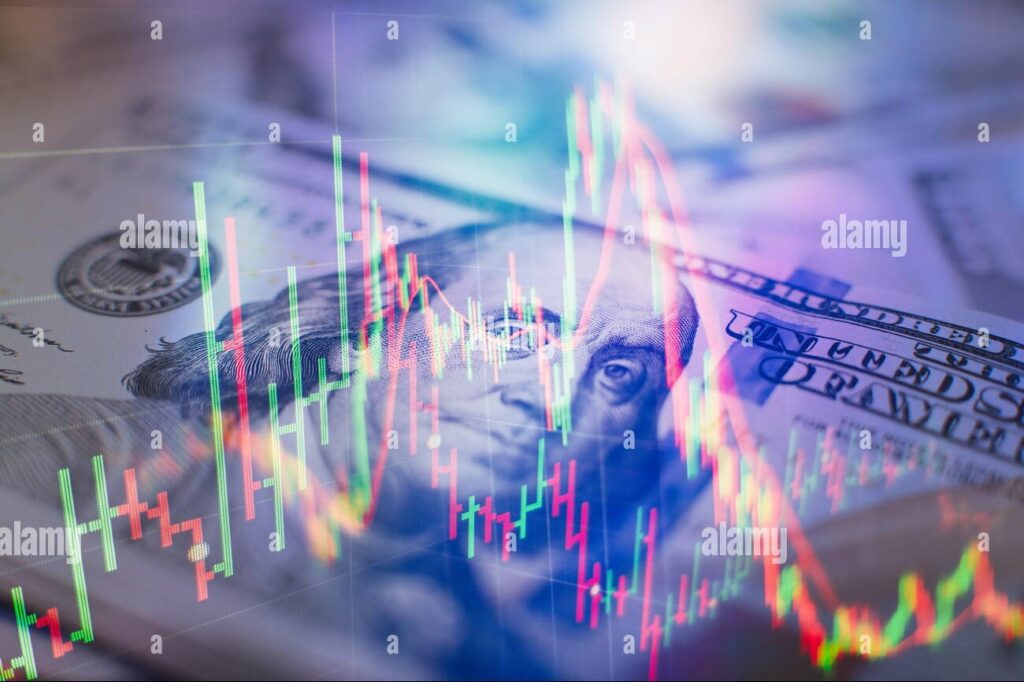 An easing dollar and Treasury yields came as a major boost to metal markets on Wednesday, with the greenback retreating sharply from a 20-year high, while 10-year U.S. Treasury yields fell from a 12-year peak. But the dollar now appeared to have stemmed some of its losses and was trading well above its Wednesday lows. It also remained close to its 2022 peaks.
A rising dollar, propped up by U.S. lending rates, was the biggest headwind to gold prices this year, pulling them off two-year highs and into an extended losing spree. Traders are now waiting to see if the decline in the dollar will be sustained, or if it's just another blip before more upward movement. The factors that boosted the greenback- elevated inflation and a hawkish Federal Reserve- are still in play.
Technically, the index remains positive on both the daily and hourly charts after the correction. The hourly chart is bouncing after the correction that hit 112.50 while technical indicators confirm.
Meanwhile, the daily chart shows no strong resistance below 115.30. On the other hand, technical indicators show a possible continuation of the uptrend on MACD figures and a horizontal trend signal on the RSI.
Pivot Point: 113.70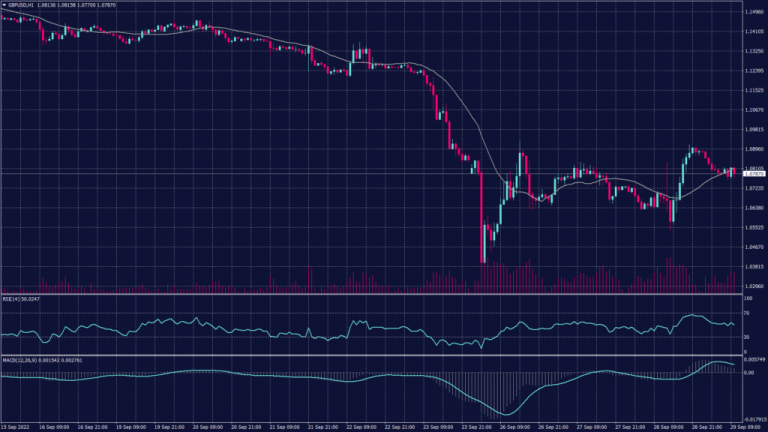 The recessionary concerns were deepened on Friday by the new U.K. government's plan to deliver historic tax cuts, likely paid for by hefty borrowing despite the country already running substantial twin deficits. The Bank of England stepped in on Wednesday, after a run on the pound, announcing that it would start buying long-dated bonds, temporarily, to calm the market chaos.
Technically, the cable remains negative below the level of 1.0830 despite the correction from 1.0290 and signals a possible decline from 1.0830. The technical indicators show a slowdown in the downtrend while remaining far from changing the direction. Meanwhile, the daily chart is also negative, and MACD shows a possibility of further decline towards parity levels.
Pivot Point: 1.0775
Gold prices fell slightly on Thursday after recovering sharply from multi-year lows, as markets remained wary of another resurgence in the dollar and Treasury yields. Spot gold prices fell 0.3% to $1,655.86 an ounce, while gold futures fell 0.3% to $1,664.35 an ounce. Both instruments surged nearly 2% on Wednesday, logging their best day in two months.
While retaking the $1,650 level is a positive signal for gold, the yellow metal is still trading below the key $1,700 level, making it susceptible to more declines in the near term.
Technically, the precious metal remains under selling pressure below $1,650 per ounce on the hourly chart. However, technical indicators show a continuation to the downtrend.
Pivot Point: 1,642
WEST TEXAS CRUDE (USOUSD)
Oil prices fell on Thursday after gaining more than $3 in the prior session. A strong dollar capped oil demand and concerns over the faltering global economic outlook clouded market sentiment. Brent crude futures fell 1% to $88.41 per barrel, while U.S. crude futures dropped by 1% to $81.33.
Both benchmarks had rebounded in the prior two sessions, after reaching nine-month lows this week, after a temporary dive in the dollar index and a larger-than-expected drawdown of U.S. fuel inventory raised hopes of a consumer demand recovery.
Pivot Point: 80.30

Start your trading journey with Trade Master today!