October 28th Daily Analysis
October 28th Daily Analysis
The Dollar Index reached a session high of nearly 110.48, rising for the first time since October 19. The dollar rallied as the U.S. economy turned positive for the first time in 2022 with a growth of 2.6% in the third quarter, after two prior quarters in the negative.
A stronger economy will help the Fed carry on with aggressive rate hikes aimed at curbing the worst U.S. inflation in four decades. Still, some said there appeared to be trouble with the U.S. economy despite its forecast-beating growth in the third quarter, and that could explain gold's modest losses on Thursday.
Pivot Point: 110.70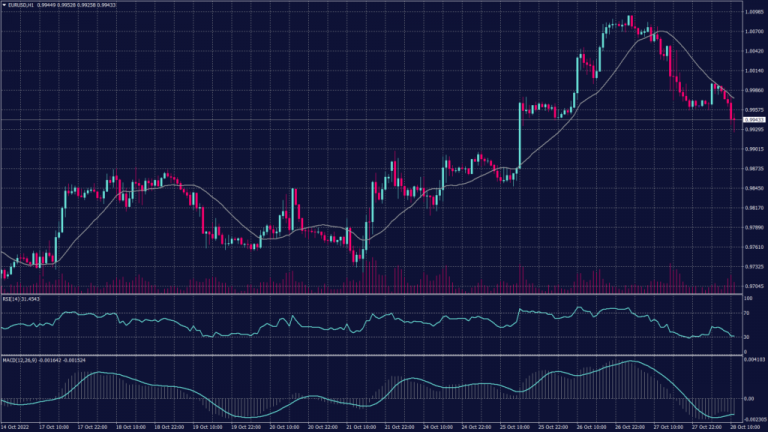 The European Central Bank raised interest rates by 75 basis points again on Thursday and said it expects to increase them "further", as it continues to aggressively fight red-hot inflation even as growth in the region slows dramatically.
French third-quarter gross domestic product rose 0.2%. Additionally, data released Friday showed an annual gain of 1.0%. However, that represents a sharp slowdown from growth of 0.5% and 4.2%, respectively, in the previous quarter. Furthermore, Growth data from Spain and Germany are scheduled for later in the session, along with Eurozone consumer confidence data.
Pivot Point: 0.9950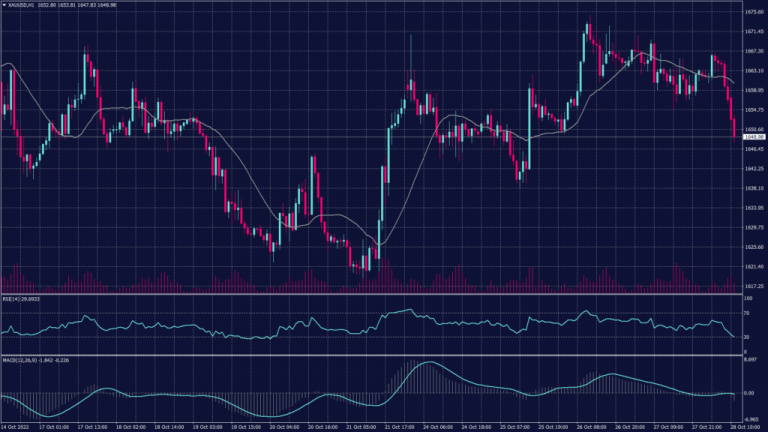 Gold prices retreated Thursday as the dollar resumed its upward trek after a five-day drop, taking some shine off bullion's best showing in nearly two weeks during the previous session.
Yet, it was nowhere near recapturing the $1,800 level that technical chartists say would be crucial for it to shake off the malaise it had been trapped in since mid-August, on aggressive rate hike expectations by the Federal Reserve.
Gold's benchmark futures contract settled down 0.2% at $1,665.60. The spot price of bullion was at $1,662.07, after a midday tumble to $1,654.91.
Pivot Point: 1,650
WEST TEXAS CRUDE (USOUSD)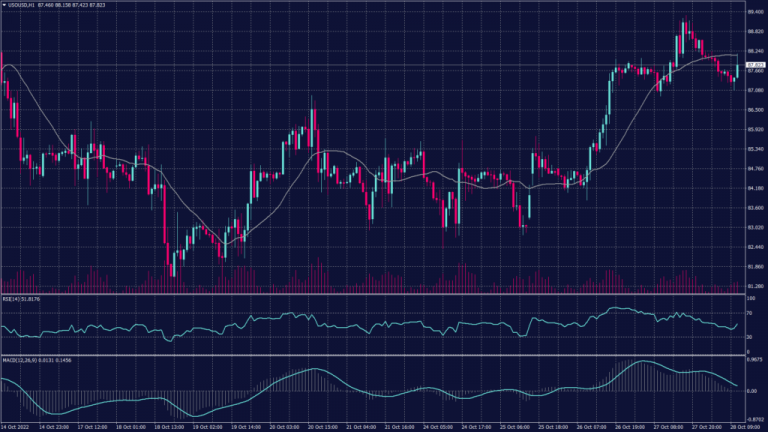 Oil prices fell from a recent peak on Friday but were set to rise for a second consecutive week as a swathe of positive U.S. data helped ease fears over an economic slowdown, while the prospect of tightening supply also helped buoy prices.
London-traded Brent oil futures fell 0.2% to $94.44 a barrel, while WTI futures fell 0.8% to $88.37 a barrel. Third-quarter U.S. GDP data on Thursday showed that the world's largest economy fared better than expected in high-rate conditions, and also broke the two consecutive quarters of declines.
Pivot Point: 87.30
Start your trading journey with Trade Master today!