September 27th Daily Analysis
September 27th Daily Analysis
The dollar index was at 112.39, down 0.7% on the day, with the decline in the safe haven broadly in line with a recovery in markets' sentiment towards riskier assets, which also boosted European stocks and U.S. share futures.
Technically, the index remains positive on both the daily and hourly charts after exceeding the 114 level. However, despite the slowdown on the hourly chart towards 113, the technical indicators remain positive and signal a bullish trend after the correction to 112.90.
Pivot Point: 113.60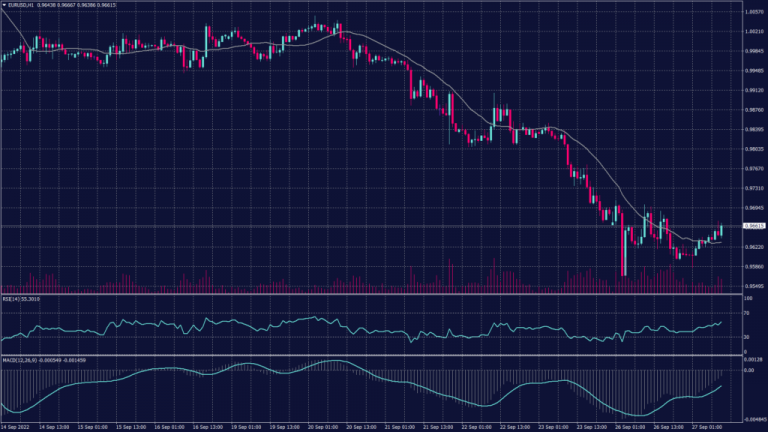 Euro zone government bond yields rose to new multi-year highs on Tuesday as investors positioned for more interest rate rises and the impact of the UK's "mini-budget" continued to reverberate around financial markets. In early European trading, yields rose between 2 and 5 basis points in most markets, with the German 10-year yield briefly at a new nearly 11-year high of 2.142%.
The daily chart is showing heavy pressure below the parity levels and confirms the downtrend towards 0.9500. The hourly chart signals further decline with no strong support.
Pivot Point: 0.9685
Sterling was not too far from its record low against the dollar of $1.0327 hit Monday, the end of a plunge that began Friday when markets were spooked by Britain's gambit of relying on unfunded tax cuts to spur growth, which also sent short-term gilt yields up 100 bps in two days.
Technically, the cable remains negative below the level of 1.0830 despite the correction from 1.0290 and signals a possible decline from 1.0830. The technical indicators show a slowdown in the downtrend while remaining far from changing the direction. Meanwhile, the daily chart is also negative and MACD is showing a possibility of further decline towards the parity levels.
Pivot Point: 1.0775
Technically, the precious metal remains under selling pressure below $1,650 per ounce on the hourly chart. However, technical indicators show a possibility of fluctuation and a slight rebound to 1,650 during the European session.
Pivot Point: 1,635
Start your trading journey with Trade Master today!