February 27th Daily Analysis
February 27th Daily Analysis
The dollar index continued to rise with more of positive data on the US economy and the increase in the Fed's need to raise interest rates.
Technically, momentum indicators support the more bullish movement, as is it the case with the trend indicators of moving averages and EMA for the general trend. Meanwhile, the dollar index tries to hold above its pivotal point at 104.95.
Pivot Point: 104.95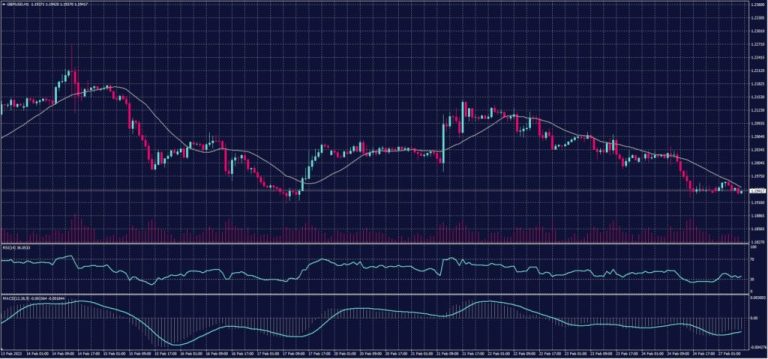 The pound fell by 0.60% against the dollar at $1.1951 on Friday to continue its bearish trend at the beginning of today's session, driven by the strength of the US dollar.
Technically, technical readings are still negative from momentum and trend indicators, and the pound is trying to settle below its resistance levels at 1.1965.
Pivot Point: 1.1965

Gold prices hit the lowest settlement price in 2023 on Friday, February 24th, and thus registered their fourth consecutive weekly loss.
Upon settlement, gold futures fell by 0.5% to $1817.10 an ounce, recording a weekly loss of about 1.3%.
Coinciding with the decline in gold prices, both the dollar and the US Treasury bond yield have recorded increases since the beginning of February.
Pivot Point: 1,815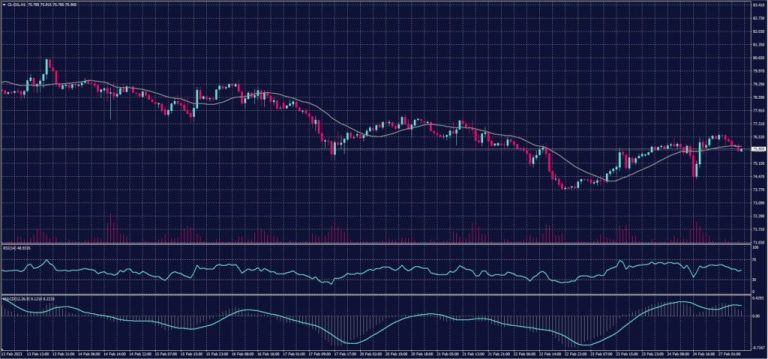 Daniel Opajtec, CEO of the Polish oil refining company (BKN Orlin), said today, Saturday, that Russia had stopped oil supplies to Poland through the Druzhba pipeline.
"We are getting supplies effectively. Russia has stopped supplies to Poland, and we are ready to face that. Only 10% of crude oil comes from Russia, and we will replace it with oil from other sources," he said on Twitter.
(PKN Orlen) said that it can supply its refineries entirely by sea, so stopping pipeline supplies will not affect shipments of gasoline and diesel to customers. Furthermore, Drogba was exempted from the sanctions imposed by the European Union on Russia after its invasion of Ukraine.
The pipeline, which supplies oil to Poland and Germany as well as Hungary, the Czech Republic and Slovakia, was excluded from the sanctions to help countries that have limited options for alternative shipments.
Pivot Point: 75.70
Start your trading journey with Trade Master today!