November 25th Daily Analysis
November 25th Daily Analysis
The dollar continued to decline strongly – for the fourth day in a row – during today's trading, reaching a very low point for the first time in months.
Today, Friday, November 25, the dollar fell by more than 0.17%, after declining 1.02% yesterday.
Technically, the dollar index is still weak and is expected to decline further if it remains below 105.75 levels.
Pivot point: 105.75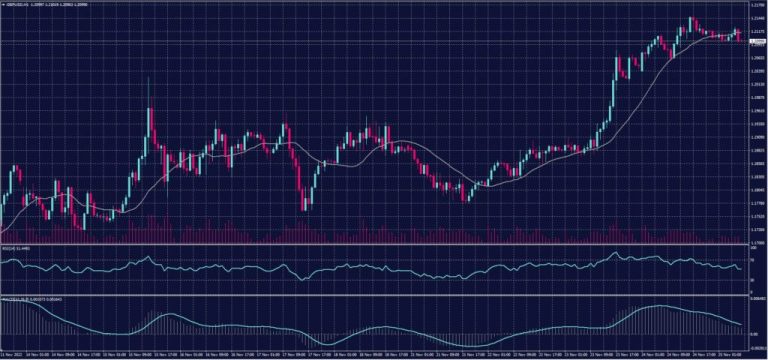 GBPUSD is mostly supported by the decline in the US dollar. We are witnessing buying momentum on the GBP lately. As a result, the pair rose above 1.21 for the first time since the first half of August 2022.
Sterling received a buying momentum after comments from Bank of England Deputy Governor Ramsden. He said he is in favor to further restriction. While he said that a cut in the bank interest rate could be considered if the economy develops in a different way than expected and inflation ceases to be a concern.
Technically, today we notice a correction near the pivot point areas at 1.2095, and we monitor the weekly closing for more clarity in the general direction.
Pivot point: 1.2095

Spot gold rose 0.2% to $1,758.41 an ounce and has risen 0.5% so far this week.
Minutes of the Fed's meeting on Wednesday showed that a "significant majority" of Fed policymakers agreed that it "would soon be appropriate" to slow the pace of interest rate hikes, and put the dollar on a weekly downward trajectory, making gold cheaper for overseas buyers.
Pivot point: 1,754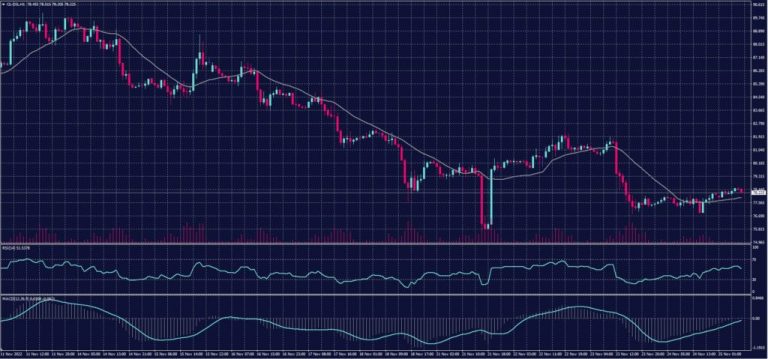 European Commission President Ursula von der Leyen said during a visit to Finland Thursday, November 24, that the European Union is preparing a ninth package of sanctions against Russia in response to its attack on Ukraine.
Von der Leyen said in a press conference, "We are working hard to target Russia in areas that hurt it to undermine its ability to continue the war on Ukraine, and I can announce today that we are working with all our energy to prepare a ninth package of sanctions."
On the other hand, Peskov said in statements yesterday, Thursday, November 24: We stand by the President Vladimir Putin, and we will not supply oil and gas to countries that intend to set a cap on oil prices and countries that will join this initiative.
The Group of Seven is discussing setting a cap on the price of Russian oil transported by sea at a level between $65 and $70 a barrel, although the European Union governments have not yet agreed on the price.
Pivot point: 77.75
Start your trading journey with Trade Master today!