April 24th Daily Analysis
April 24th Daily Analysis3
The US dollar saw a sharp uptick at the start of the European trading session on Friday, signaling its first weekly gain in over a month. This comes as market speculation mounts that the Fed will tighten monetary policy at its upcoming meeting in May.
The dollar index traded 0.1% higher at 101.720, on course for a weekly gain of around 0.3% after a five-week losing streak.
This week, comments from a number of Fed policymakers have indicated the Fed will raise interest rates by 25 basis points next month. They argue that inflation remains at concerning levels and that monetary policy should remain tight, with interest rates kept high.
However, this could be the last rise as economic data suggests that the US economy is beginning to slow down. Financial markets are therefore pricing in the possibility of interest rate cuts as early as July and continuing through the rest of the year.
Pivot Point: 101.55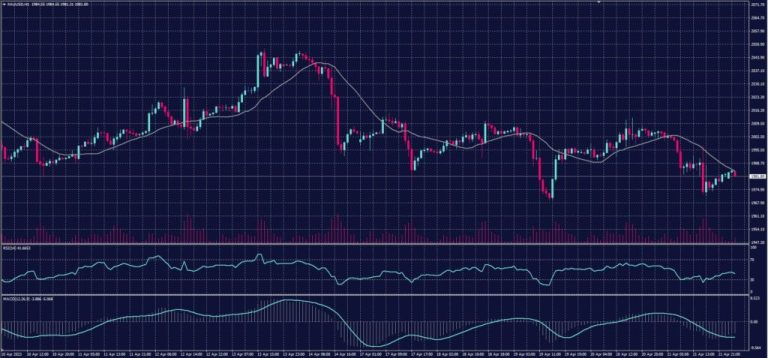 On Friday, April 21st, gold prices recorded their second consecutive week of losses.
Upon settlement, gold futures fell by 1.4%, or $28.6 an ounce, to $1990.5 an ounce, to reach the lowest level in 3 weeks.
The decline in gold prices coincided with expectations that the Fed would raise interest rates by approximately 25 basis points, rising to 80%.
Pivot Point: 1986
DOW JONES INDEX (DJ30FT – US30)
On Friday, April 21st, US indices closed with slight gains but recorded weekly losses, with investors following corporate business results and statements by Fed officials.
The Dow Jones index rose less than 0.1% at 33,808 points but recorded weekly losses of about 0.23%.
The S&P500 rose less than 0.1%, recording 4,133 points, while the Nasdaq closed up 0.1%, at 12,072 points.
On Friday, American companies continued to disclose their quarterly results, with Procter & Gamble Co exceeding expectations and the stock rising by 3.46% at the end of the session.
Pivot Point: 33910

Oil prices rose at the settlement of trading on Friday, April 21st, but this did not help in avoiding large weekly losses.
Upon settlement, Brent crude futures rose by about 56 cents to $81.66 a barrel, and US crude futures rose by about 50 cents to $77.87 a barrel.
Brent and Nymex crude recorded weekly losses of 5.4% and 5.6%, respectively.
Pivot Point: 77.65
Start your trading journey with Trade Master today!