March 24th Daily Analysis
March 24th Daily Analysis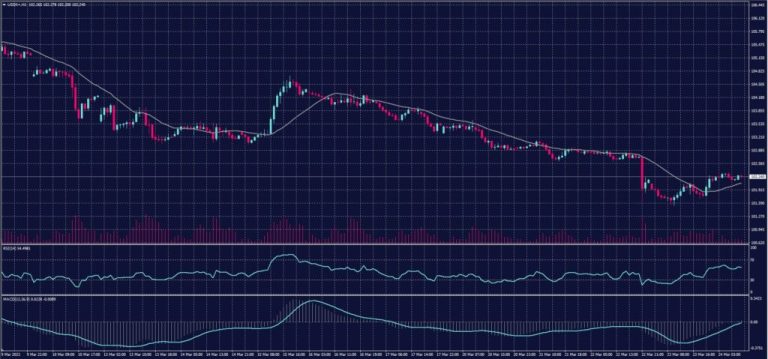 The dollar fell to its lowest level in seven weeks after the Fed raised interest rates as expected, although some phrases in the central bank's announcement suggested that interest rates may be close to peaking.
The index records 101.805, down by 0.16% in yesterday's session, to return to trading above 102.00 levels today.
Pivot point: 102.05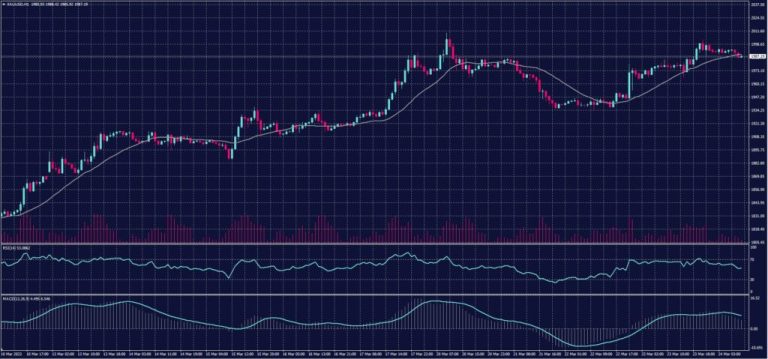 Gold prices rose, recording the highest settlement price in more than a year, after the decision of the Federal Reserve and a number of central banks.
At the settlement of the March 23rd session, gold futures rose by 2.4%, or $46.3, to $1,995.9 an ounce, which is the highest settlement price for the most active contract since March 10, 2022.
Pivot point: 1,986
DOW JONES INDEX (DJ30FT – US30)
US indices closed marginally higher in Thursday's session, after losing most of their early gains, despite assurances from the US Treasury Secretary that additional measures will be taken to keep Americans' deposits safe.
The US indices recorded sharp declines by the end of Wednesday's session, following the US Federal Reserve's decision to raise interest rates by 25 basis points, amid expectations that there will be another additional increase this year.
The Dow Jones index closed by 0.2% up, or 75 points, after losing most of its early gains, which amounted to nearly 500 points. The technology index jumped by about 2%, supported by the rise of Intel and Microsoft shares by 3.2% and 2%, respectively.
Pivot point: 32385

Oil prices fell on Friday, March 24, extending the losses of the previous day, due to fears of a possible oversupply, after US Energy Secretary Jennifer Granholm said that it may take years to refill the US strategic oil reserves.
Brent crude futures fell 48 cents, or 0.6%, to $75.43 a barrel, and West Texas Intermediate crude futures fell 52 cents, or 0.7%, to $69.44 a barrel.
The two crudes are still on track to record weekly gains ranging between 3 and 4%,thus recovering from the largest weekly decline in months last week due to the banking sector crisis and fears of a possible recession.
Pivot point: 70.05
Start your trading journey with Trade Master today!