February 24th Daily Analysis
February 24th Daily Analysis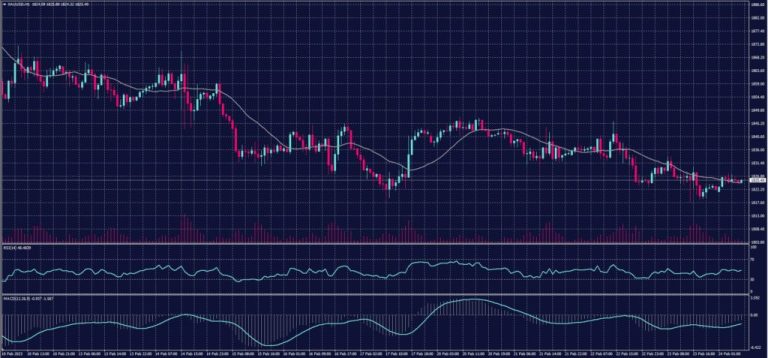 The US dollar index rose after data released yesterday, Thursday, that the number of Americans who filed for new applications for unemployment claims fell unexpectedly last week, and the United States announced that its gross domestic product grew by 2.7% in the fourth quarter of last year, compared to previous expectations of growth It amounts to 2.9%.
Pivot Point: 104.50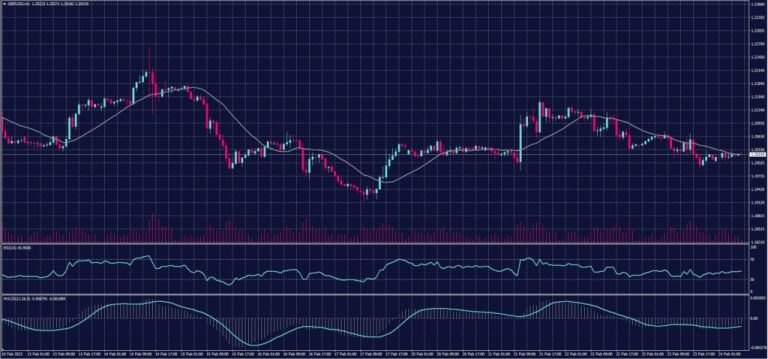 The losses of the British currency came in the last position among the major losing currencies at the beginning of the American session of the currency market, as the pound declined by about 0.67% against other currencies.
The decline in the pound was driven by the statements of Catherine Mann, a member of the Monetary Policy Committee at the Bank of England, who pointed out that inflation may continue to be high during the years 2023 and 2024, indicating that in light of the slowdown in the economy, the Bank of England may be unable to reach the best the interest rate.
Pivot Point: 1.2025
Gold prices recorded on Thursday, February 23rd, the lowest settlement price in nearly two months, after the issuance of the Fed's minutes and economic data.
Upon settlement, gold futures fell by 0.8%, or $14.7, to $1,826.8 an ounce, retreating for the fourth consecutive session, and recording the lowest settlement price since December 30.
Pivot Point: 1,825
Oil prices extended their gains for the second consecutive session, on Friday, February 24th, as the impact of expectations of lower exports from Russia outweighed the increase in inventories in the United States.
Brent crude futures rose 61 cents, or 0.7%, to $82.82 a barrel. West Texas Intermediate crude futures rose 63 cents, or 0.8%, to $76.02 a barrel.
And both ended Thursday's trading session higher by about 2%, supported by Russia's plans to reduce oil exports from its western ports by up to 25% in March, which exceeds its announced reduction in production by 500 thousand barrels per day.
Pivot Point: 75.15
Start your trading journey with Trade Master today!