February 23rd Daily Analysis
February 23rd Daily Analysis
The dollar index rose above 104 levels yesterday, after a resounding decline in the US markets, after increasing fears that the US interest rate peak would reach 5.50% or higher.
It was clear from the minutes of the FOMC meeting that it was agreed on the need to continue tightening monetary policy and raising interest rates to combat inflation.
Pivot point: 104.30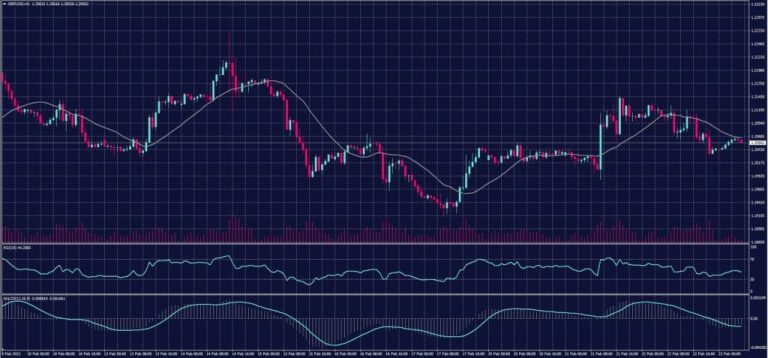 The price of the sterling against the US dollar moved positively for two days in a row, with gains that affected the resistance level of 1.2147, and settled around the level of 1.2060, which are important resistance areas for it.
Momentum indicators show negativity and trend indicators as well. This is after the minutes of the Fed's meeting indicated that the Fed would continue to raise interest rates. Moreover, the dollar index rose, putting pressure on the pound against the US dollar.
Pivot point: 1.2070
Gold futures contracts declined slightly at the settlement of yesterday's session, Wednesday. Upon settlement, gold futures contracts fell by 0.1% to $1841.50 an ounce, which is the lowest settlement price since the beginning of January.
The minutes of the last meeting of the Fed showed that all participants agreed on the need for more rate hikes to achieve the mission of the Open Market Committee and inflation targets. However, the minutes stressed that although inflation has slowed somewhat, it is still rising and much higher than the target.
Attention is now on the US GDP, inflation, and jobless claims data, which are scheduled to be released successively over the next two days.
Pivot point: 1,831
Oil prices recorded their lowest settlement price in two weeks on Wednesday, February 22, amid concerns about the future growth of the global economy, demand for crude, and the Federal Reserve interest rate.
Upon settlement, Brent crude futures fell by about 3% to $80.60 a barrel.
US West Texas Intermediate crude futures fell by 3%, to settle at $74.05 a barrel.
Pivot point: 74.70
Start your trading journey with Trade Master today!