December 22th Daily Analysis
December 22th Daily Analysis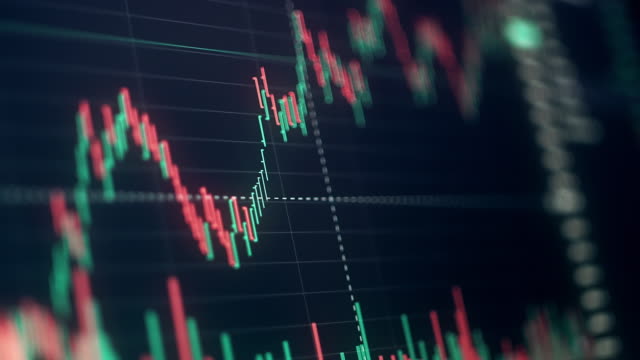 The dollar index and dollar index futures fell 0.3% each on Thursday, with the focus now turning to revised U.S. GDP data for the third quarter, and more importantly, the personal consumption expenditure price index reading for November.
The PCE index is the Federal Reserve's preferred inflation gauge and is expected to show that inflation eased further in November when it is released on Friday. Markets will be watching to see how close the reading comes to the Fed's target range, given that the index is so far trending well above the 2% mark.
Meanwhile, the daily chart is also showing a declining pattern as RSI is at 40 and closing at 30 while the MACD shows more divergence and a tendency for further decline. However, the support at 103.60 is still holding due to a light buying force.
Pivot Point: 103.60

Stock futures rose slightly in overnight trading on Wednesday after better-than-expected earnings and strong consumer confidence data helped boost stocks for a second day.
Stock futures tied to the Dow Jones Industrial Averages gained 38 points or 0.1%, while S&P 500 futures added 0.15%. Nasdaq 100 futures inched 0.12% higher.
The overnight moves followed another positive session for stocks. During regular trading Wednesday, the Dow gained 526.74 points, while the S&P 500 and Nasdaq Composite surged 1.49% and 1.54%, respectively.
SPX500 shows a slight uptrend on the hourly chart but the daily chart refutes that and confirms the continuation of the downtrend. There will be fluctuations between 3,820 and 3,920 but the overall trend remains negative.
Pivot Point: 3,890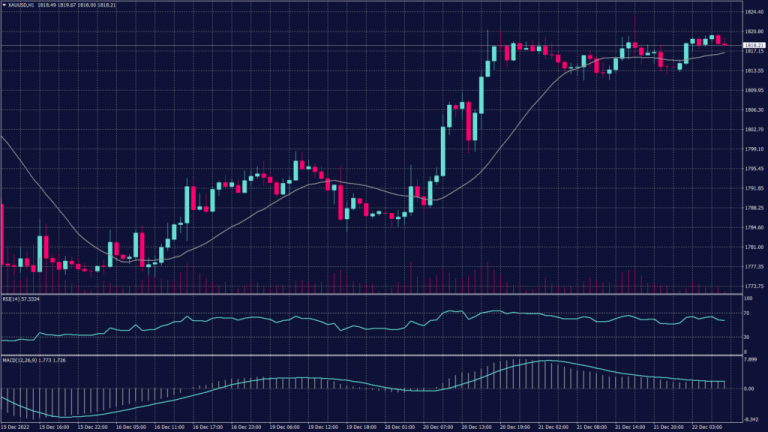 Gold prices rose on Thursday as fears of a 2023 recession spurred some safe haven plays into the yellow metal, with the focus now turning to key readings on U.S. economic growth and inflation due this week.
However, markets are now awaiting revised U.S. GDP data for the third quarter. A preliminary reading showed that the economy grew a better-than-expected 2.9% in the September quarter, with analysts forecasting the figure to remain the same in its first revision due later in the day.
Spot gold rose 0.2% to $1,818.58 an ounce, while gold futures rose 0.1% to $1,827.45 an ounce. The yellow metal was trading up 1.5% for the week and was close to a five-month high.
Spot Gold remains pressured below $1,815 per ounce as the hourly chart shows a tendency to move downward. The current support on the hourly chart is 1,810.
Pivot Point: 1,815
WEST TEXAS CRUDE (USOUSD)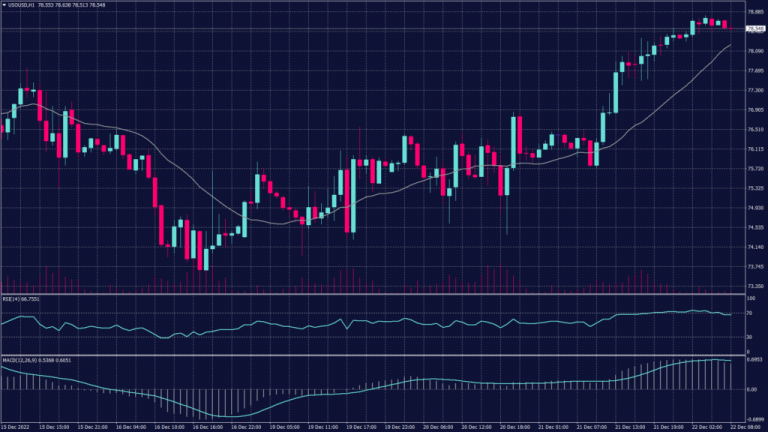 Oil prices extended gains into a fourth straight session after inventory data showed that U.S. supplies remained tight ahead of a demand-heavy holiday season, although caution ahead of key economic readings kept gains limited.
The inventory declines came even as the government drew down over 3 million barrels of crude from the Strategic Petroleum Reserve, indicating that demand remained robust.
Brent futures rose 0.4% to $82.56 a barrel, while WTI futures rose 0.6% to $78.73 a barrel. Both contracts are trading around 5% higher for the week, with some optimism over a Chinese economic reopening also aiding sentiment.
Pivot Point: 78.50
Start your trading journey with Trade Master today!