March 22th Daily Analysis
March 22th Daily Analysis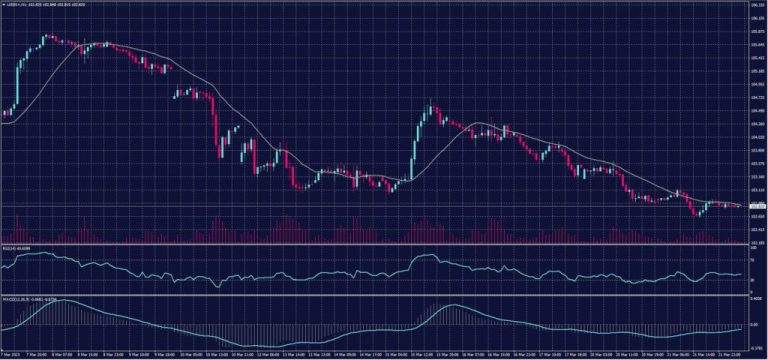 Markets are anticipating the Federal Reserve meeting today, in which members of the Federal Open Market Committee will reconsider their economic outlook and implement another increase in federal funds, amid divergent expectations between stabilization and a rate hike of about 25 basis points.
Pivot point: 102.85
Gold prices fell at the settlement of yesterday's trading session, Tuesday, March 21, recording the largest daily losses in about 6 weeks.
Upon settlement, gold futures fell by 2.1%, or $41.70, to $1,941.10 an ounce, the largest daily decline since February 3.
The precious metal recorded $ 2,009.59 on Monday, the highest level since March 2022.
Pivot point: 1,954
DOW JONES INDEX (DJ30FT – US30)
US indices closed collectively higher in Tuesday's session, supported by the easing of fears of an outbreak of bank collapse within the global banking system, and amid anticipation of the Federal Reserve's decision on interest rates tomorrow, Wednesday.
The Dow Jones index rose by 1%, or the equivalent of 312 points, recording its second daily gain in a row, to close above 32,560 points.
The Dow Jones was also able to surpass the levels of the 200-day moving average in Tuesday's session. Furthermore, most of the main sectors rose, led by the energy sector, which jumped by more than 3%, supported by the improvement in oil prices.
Pivot point: 32680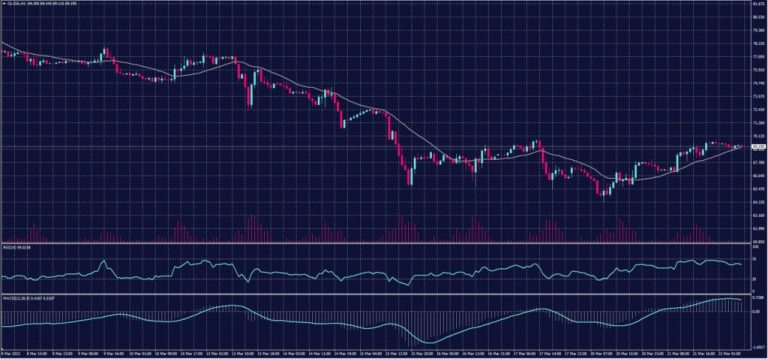 Oil fell in early Asian trading on Wednesday, March 22nd, paring its gains for two consecutive days, after a report showed that US crude inventories rose unexpectedly last week, indicating the possibility of weak demand for fuel.
Brent crude futures fell 48 cents, or 0.6%, to $74.84 a barrel, after it had risen more than 3% this week.
West Texas Intermediate crude futures fell 47 cents, or 0.7%, to $69.20.
Sources said that data released by the American Petroleum Institute on Tuesday showed an increase in crude stocks in the United States by about 3.3 million barrels in the week ending March 17.
Pivot point: 68.70
Start your trading journey with Trade Master today!