March 20th Daily Analysis
March 20th Daily Analysis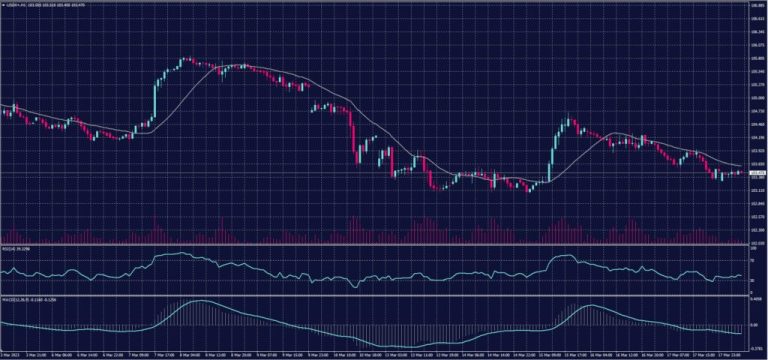 The US dollar, which is considered a safe haven, is settling around 103.50 levels so far, coinciding with severe fluctuations in the financial markets.
Investors are waiting for many important economic data, led by the Federal Reserve interest rates and the economic outlook of the Federal Open Market Committee on March 22.
Pivot Point: 103.65
Gold prices rose more than 2% on Friday, achieving their biggest weekly gain since mid-November, as the global banking crisis prompted investors to buy safe-haven bullion, while bets increased that the Federal Reserve would calm the pace of its fight against inflation.
However, these gains did not continue at the beginning of Monday's session, as spot gold fell 0.8% to $1974.30 an ounce.
Pivot Point: 1,965

DOW JONES INDEX (DJ30FT – US30)
US indices closed with collective declines in Friday's session, under pressure from the stocks of the financial sector, after Wall Street witnessed a turbulent week dominated by the crisis of US banks.
Throughout the week, the Dow Jones recorded weekly losses while the S&P 500 and Nasdaq managed to achieve weekly gains as investors turned their attention to the Federal Reserve's two-day monetary policy meeting this week.
The Dow Jones index declined by 1.2%, or the equivalent of 380 points, in the Friday session, under pressure from the financial sector, which fell by 3.6%, topping the list of sectors that declined the most in the last sessions of the week.
Pivot Point: 32185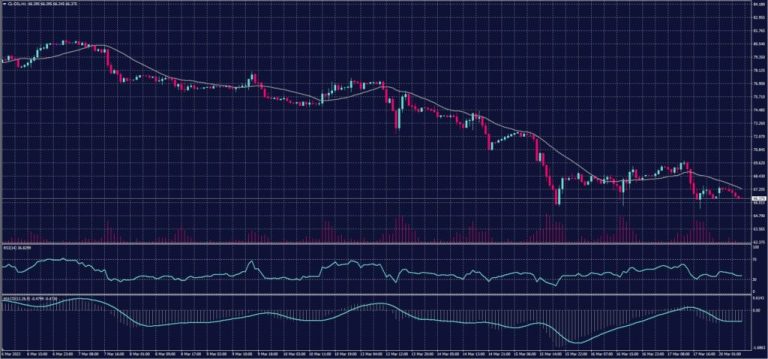 Oil prices fell during trading on Friday, March 17th, erasing previous gains during the session, with increasing concerns about the banking sector, which may lead to crude recording its biggest weekly decline in months.
In terms of trading, Brent crude futures fell by 2.77% to $72.65 a barrel, and US West Texas Intermediate crude contracts fell by 2.9% to $66.38 a barrel.
Crude markets have been under pressure this week with the collapse of SVB and Signature and problems with Credit Suisse and First Republic.
While OPEC + members attributed the weak prices this week to financial factors rather than any imbalance in supply and demand, expecting market stability.
Pivot Point: 67.20
Start your trading journey with Trade Master today!