September 19th Daily Analysis
September 19th Daily Analysis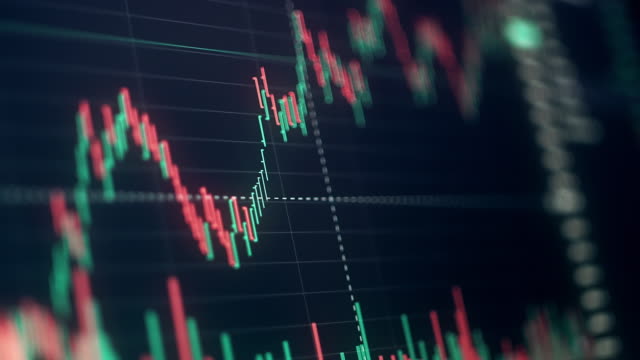 The dollar lingered near a two-decade top on major peers on Monday, ahead of a week loaded with market central bank decisions. The dollar index was 0.2% stronger this morning at 109.84, converging after recording its highest levels in 20 years. Currently, markets have priced in at least another 75-basis point increase for this week's FOMC meeting, but a full-size percentage point remains possible.
The index maintains the momentum towards 109.90 on the hourly chart while the Bollinger bands show resistance at these levels. Meanwhile, the moving averages show support at 109.60 at the cross between the 20 and 55 periods MA.
Pivot Point: 109.80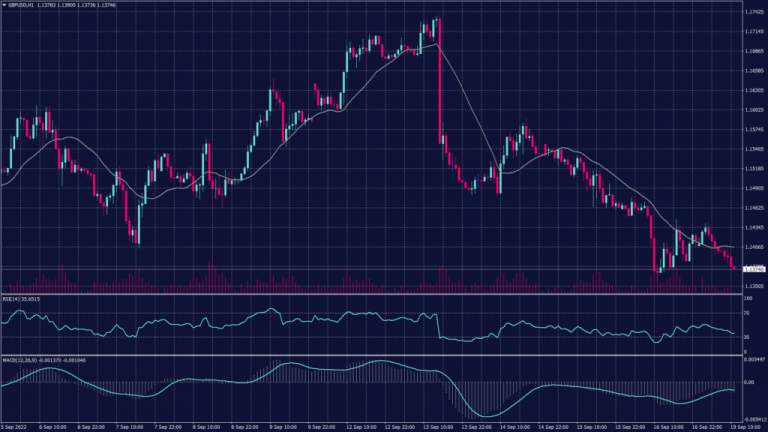 The Bank of England meets on Thursday, with its gathering delayed by a week after the death of Queen Elizabeth II and is expected to hike rates by another 50 basis points. This comes ahead of a mini-budget by the new Chancellor of the Exchequer Kwasi Kwarteng on Friday.
The pair is gaining further decline momentum after hitting the support at 1.1370 which is expected to be broken. Moving averages show pressure below the resistance at 1.1375 which might cause fluctuations before breaking this level. Technical indicators show a possible correction around 1.1370.
Pivot Point: 1.1370
Market participants expect BOJ to stick with massive stimulus on Thursday, standing out among developed-nation central banks that are all rapidly tightening policy to tame inflation.
At the same time, a turning point may come sooner than many policy watchers expect after the BOJ recently dropped the word "temporary" for its description of consumer price rises, even though the level is much lower than in places like the United States and Britain.
Japanese Yen remains in the weakside of the pair but remains holding around 143.60. Meanwhile, technical indicators show a possible breakout towards 144.50 and 144.95.
Pivot Point: 143.47
Gold prices recovered slightly from recent losses on Monday but remained pinned below key levels as markets awaited more policy tightening measures from the Federal Reserve.
Bullion prices slumped to 28 months lows last week after red-hot U.S. inflation data showed that the Fed was likely to tighten rates by a large margin. Spot gold rose 0.2% to %1,678.51 an ounce, while gold futures rose 0.2% to $1,687.30 an ounce.
Pivot Point: 1,663

WEST TEXAS CRUDE (USOUSD)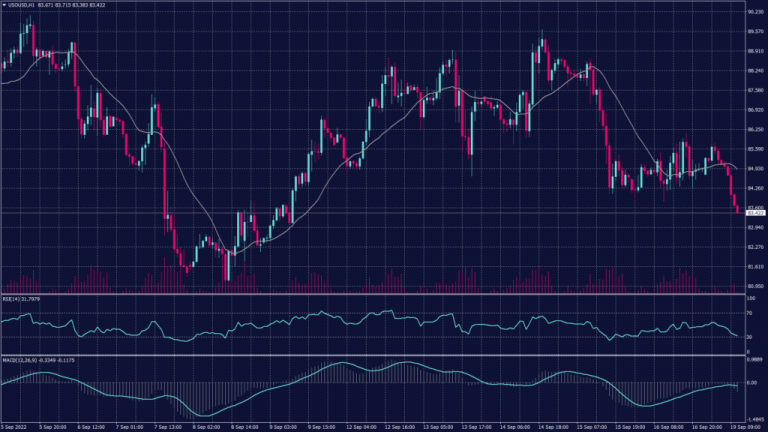 Crude prices started the week on a strong note as the lifting of lockdowns in a major Chinese city boosted optimism over an eventual demand recovery in the world's largest crude importer.
London-traded Brent oil futures rose 1% to $92.50 a barrel, while WTI futures rose 1.2% to $85.81 a barrel. Both contracts were recovering from three consecutive weeks of losses, amid concerns over a possible global recession.
Pivot Point: 83.30
Start your trading journey with Trade Master today!