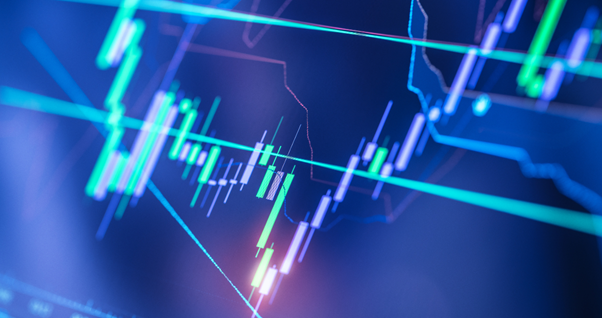 Chinese President Xi Jinping told top leaders to speed up work on new laws for the technology sector during a speech in early December.
It's a sign that regulation is not going away yet, even though the speech covers little new ground and economists expect the worst of Beijing's crackdown is over.
Technical analysis:
From the chart overview we could see that price is in the support zone between 15237 and 15122 in a downtrend. The RSI and MACD are below the centreline which indicates that price might go lower.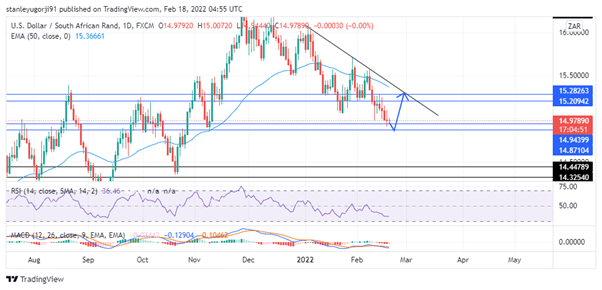 The South African rand firmed in afternoon trade on Thursday as commodity prices, which benefit the resource-rich country, rose amid an escalation in the Ukraine-Russia conflict.
The rand has been resilient recently, despite markets being on edge over Ukraine tensions, supported by South Africa's strong terms of trade, relatively high real yields and fresh reform pledges by President Cyril Ramaphosa.
Technical analysis:
The overall trend is bullish. Price is currently close to the resistance zone between 14.94399 and 14.87104. We could see that price is almost oversold from the RSI indicator. There could be a possible pullback when price hits the resistance zone or the support zone and downward trendline.
Technical analysis:
From the overview of price in USDCHF , we could see that price has been in an overall consolidation from the daily time frame. We could see clearly that price has created a minor upward trend within the zone. Price is currently within the minor support zone between 0.91888 and 0.91752. The RIS and MACD are above the centreline for a possible move of price to the upside.
Start your trading journey with Trade Master today!