November 14th Daily Analysis
November 14th Daily Analysis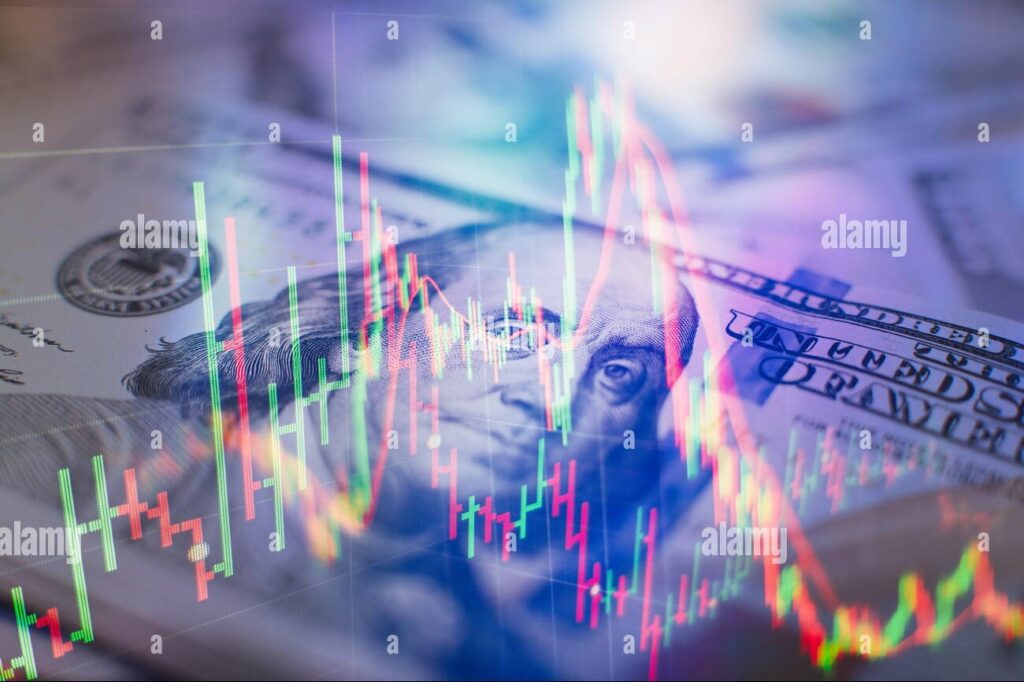 The U.S. dollar held firm on Monday following last week's bruising dive as Federal Reserve Governor Christopher Waller said that the central bank was not softening its fight against inflation.
A slightly cooler-than-anticipated inflation data on Thursday sent the greenback on a tailspin, with the dollar index sliding 3.6% over two sessions last week, its biggest two-day percentage loss since March 2009. The dollar index fell 0.094% at 106.610, not far off Friday's low of 106.27.
The dollar index declines hit a critical level at 106.70 and signal a possible continuation of the decline. On the hourly chart, technical indicators show signals of a swing higher from the current levels but moving averages indicate the opposite.
Meanwhile, the daily chart confirms the readings of the moving averages and shows a possibility of further decline towards 105.15.
Pivot Point: 106.70

The U.K. economy shrank for the first time in six quarters in the three months through September, as Europe's energy crisis drove inflation to its highest in 40 years.
Gross domestic product fell 0.2% from the second quarter, a slightly better outcome than the 0.5% decline feared, thanks to a stronger-than-expected performance by the industry in September. However, industrial production rose 0.2%, and manufacturing output was flat on the month, in contrast to declines forecast for both.
The cable shows a tendency to decline on the hourly chart while technical indicators confirm the possibility to target 1,1710. However, the daily chart shows a higher possibility of continuation towards 1.1890.
Pivot Point: 1.1770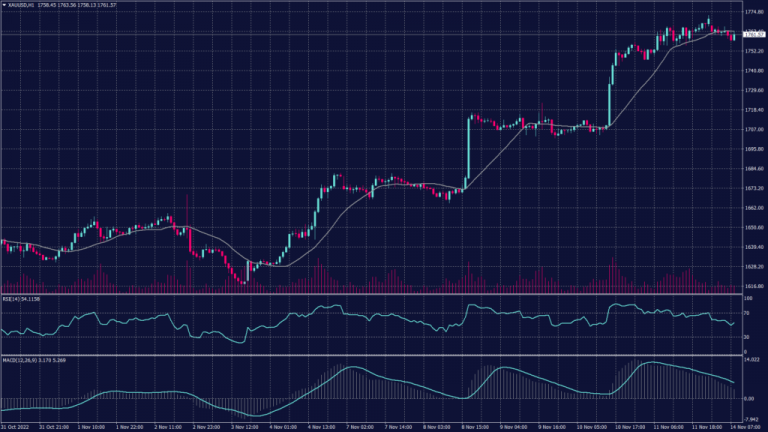 Gold prices retreated from a ten-week high on Monday as comments from some members of the Federal Reserve suggested that the bank will continue to act tough against inflation.
Bullion prices logged their best week in 30 months after U.S. inflation read lower than expected for October, boosting hopes that the Fed will soften its hawkish stance in the coming months and reduce pressure on metal markets from rising interest rates.
Expectations that the Fed will hike rates by a smaller 50 basis points in December grew substantially after the reading, with markets pricing in a nearly 81% chance of a smaller hike.
Technically, spot gold hit resistance at 1,760 and shows a tendency to decline from the current levels. However, if the prices broke above the resistance at 1,770, they might head towards 1,800 in a short time after. Meanwhile, technical indicators show an increasing selling pressure which might lead to a decline or at least a swing on the daily chart.
Pivot Point: 1,760
WEST TEXAS CRUDE (USOUSD)
Oil prices rose on Monday as markets bet that an eventual scaling back of COVID-19 measures in China will boost the country's crude demand while looming curbs on Russian oil shipments also appeared set to tighten supply.
Crude prices closed last week lower but rallied sharply on Friday after China said it will loosen some measures under its strict zero-COVID policy for the first time. The move drummed up expectations that the world's largest crude importer is positioning for an eventual scaling back of COVID restrictions.
During the early trades, Brent oil futures rose nearly 1% to $96.68 a barrel, while West Texas Intermediate crude futures rose 0.6% to $88.15 a barrel.
Pivot Point: 88.00

Cryptocurrencies remained under pressure from the ongoing turmoil in the crypto world after the fall of the crypto exchange FTX. FTX's native token, FTT, was last down 4% at $1.36, taking its month-to-date losses to nearly 95%.
As the largest cryptocurrency and the leader of the crypto market, Bitcoin fell about 1% to $16,170 this morning. Technically, Bitcoin is showing an uprising sure this morning that can be seen in the RSI readings and might lead the coming prices towards 17,060. However, the daily chart remains negative below the level of 17,000 dollars.
Pivot Point: 16,900

Start your trading journey with Trade Master today!