April 14th Daily Analysis
April 14th Daily Analysis3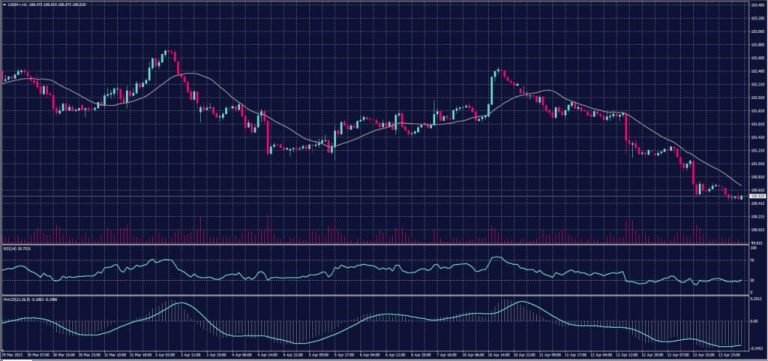 The US dollar index registered a 0.14% decline, reaching a two-month low of 101.138, against a basket of foreign currencies, in today's trading session. This drop occurred earlier during the Asian session.
Data released prior to the start of the session revealed a slowdown in producer prices that exceeded expectations, along with new claims for unemployment claims that came in higher than consensus. Both indicators suggest that the Federal Reserve's tight policy approach is achieving its objectives in reining inflation.
As a result, the likelihood of interest rate stabilization at the upcoming May meeting has increased to over 30%.
Pivot Point: 101.40
On April 14th, Friday, the price of gold saw an increase, which marks the second consecutive week of gains. This was due to the fall in the value of the dollar, as well as economic data that led to speculations that the US Federal Reserve may soon end its cycle of interest rate hikes.
Spot gold trading saw an increase of 0.2%, reaching $2,044.09 per ounce, and it hovered near the highest level in a year that was reached on Thursday.
Meanwhile, US gold futures also rose by 0.2% to $2,059.40.
Pivot Point: 2033
DOW JONES INDEX (DJ30FT – US30)
The US indices closed strongly higher on Thursday after economic data showed a slowdown in inflation and a decline in the job market, boosting optimism that the Fed may be nearing the end of its interest rate hike cycle.
The Dow Jones index rose 1.1%, or approximately 383 points, achieving its highest close in two months.
All major sectors recorded gains in Thursday's session, led by the technology index, which jumped by 2.5%.
Markets are awaiting the results of three major banks, Citigroup, JPMorgan, and Wells Fargo on Friday, amid a shift in investor focus on what these banks will say tomorrow regarding future economic growth.
Pivot Point: 34040
Oil prices rose in early Asian trading on Friday, April 14th, after falling 1% in the previous session, as the market assessed supportive supply conditions ahead of the monthly demand outlook from the International Energy Agency.
Brent crude futures rose 17 cents, or 0.2%, to $86.26 per barrel. US West Texas Intermediate futures also rose 20 cents, or 0.2%, to $82.36 per barrel.
The prices were also supported by expectations of supply shortages due to an expected drop in production in Russia.
Pivot Point: 82.65
Start your trading journey with Trade Master today!