March 14th Daily Analysis
March 14th Daily Analysis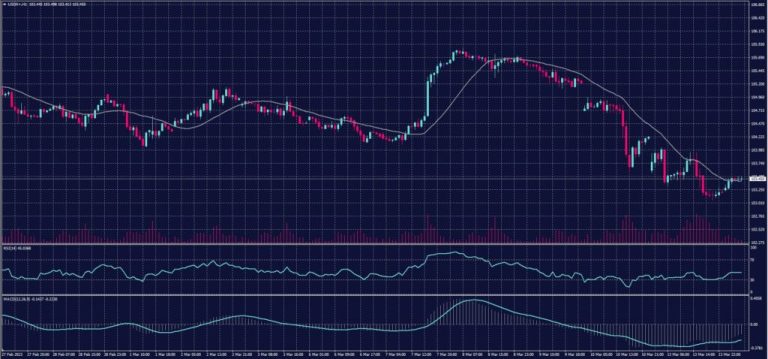 Investors are awaiting the inflation data and the consumer price index in the United States of America, which is expected to decline from 0.5% to 0.4% on a monthly basis, and from 6.4% to 6.0% on an annual basis.
This data comes after a significant decline in the US dollar after the bankruptcy of Silicon Valley Bank
Pivot Point: 103.40
Gold prices stabilized above the important $1,900 level on Tuesday, March 14, amid expectations of a slowdown in the pace of the Fed's raising interest rates after the collapse of two major regional banks in the United States, which increased the attractiveness of the metal, which does not yield a return.
Gold settled in spot transactions at $1913.54 an ounce, and there was little change in US gold futures contracts at $1916.20 an ounce.
Pivot Point: 1,899

DOW JONES INDEX (DJ30FT – US30)
US indices closed with slight losses yesterday, Monday, under pressure from bank stocks, with continued fears of more collapses in the banking sector in the wake of the second and third largest bank failures in US history. However, many stocks and other sectors rose in the hope that bleeding markets would force the Fed to reduce the rate of interest rate hikes.
The Dow Jones index declined by 0.3%, or the equivalent of 90 points, down for the fifth session in a row, and recorded its lowest closing in more than 4 months. The index also closed below the moving average levels for a period of 200 days after violent fluctuations during the session.
5 major sectors declined in Monday's session, led by basic materials and banks, which fell by 2.8% and 2.7%, respectively, while the technology index, which is more sensitive to rising interest rates, led the rising sectors, with a growth of 1.3%.
Pivot Point: 31925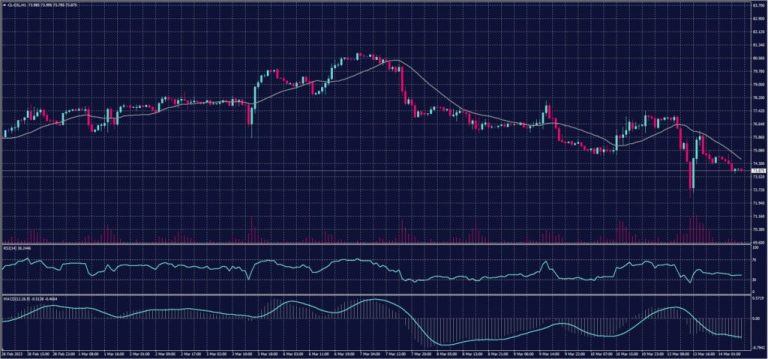 Oil losses deepened ahead of key US inflation data amid the repercussions of the largest US bank collapse since 2008 spilling over into financial markets.
WTI is trading below $74 a barrel after closing down 2.5% on Monday after a volatile session. Investors will be watching the CPI reading later in the day on Tuesday for evidence of continued monetary tightening, although bets have increased that the Fed will not raise interest rates next week due to the fallout from the Silicon Valley collapse.
Crude oil has seen several hurdles since the beginning of the year, which ranged from concerns of a global economic slowdown to optimism about demand recovery in China after the country ended its zero Covid policy. Yesterday, WTI volatility index rose.
OPEC is due to release its monthly market report later today, while the International Energy Agency will announce its monthly release on Wednesday, providing a snapshot of the supply and demand outlook.
Pivot Point: 74.80

Start your trading journey with Trade Master today!