February 13th Daily Analysis
February 13th Daily Analysis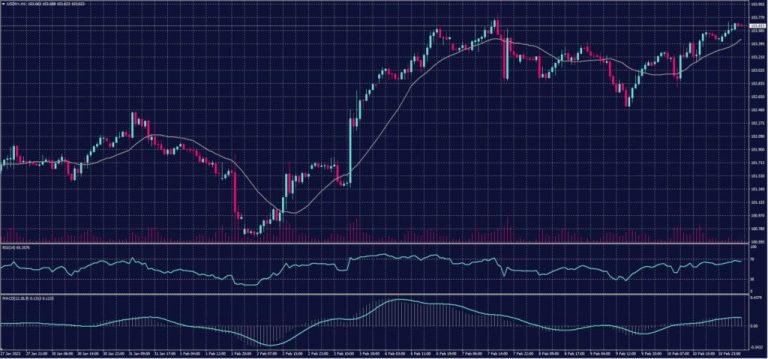 The markets are anticipating many important economic data this week, the most important of which is the consumer price index in the United States of America, which will give us a more comprehensive view of the Fed's orientation during the coming period, which in turn will directly affect the movements of the US dollar.
The dollar index is trying to consolidate above its pivot point at 103.25 since the beginning of today's session, and the positive technical readings started from the positive moving averages intersection and the positive directional EMA indicator.
Momentum indicators may be volatile and there is no strong bullish momentum yet.
Pivot Point: 103.25
Levels close to 1.1840 still constitute important support for the movement of the pound, as the markets are anticipating many economic data in Britain, the most important of which is the British consumer price index, as well as the rate of change in the claimant count change.
Pivot Point: 1.2080
Gold prices fell when settling trading on Friday, February 10, recording the second consecutive weekly loss, as investors were evaluating the potential steps of the Fed for the coming period.
Upon Friday's settlement, gold futures fell by 0.2% to $1874.50 an ounce, while recording slight weekly losses of about 0.1%. Gold prices suffered last week with some profit-taking, after significant gains since the beginning of November.
Attention is directed towards inflation data in America for the past month, which is scheduled to be released this week.
Gold is trying to stabilize above its first support levels at $1850 an ounce.
Pivot Point: 1,863
Oil prices retreated after rising 2% in the previous session as investors ignored the impact of Russia's decision to cut production and instead focused on short-term demand concerns stemming from refinery maintenance in Asia and the United States.
Prices rose on Friday after Russia, the world's third-largest oil producer, said it would cut crude production in March by 500,000 barrels per day, or about 5% of production, in response to Western restrictions on its exports imposed due to its war in Ukraine.
Brent crude futures fell 69 cents, or 0.8%, to $85.70 a barrel, after rising 2.2% on Friday. The price of US West Texas Intermediate crude was $79.04 a barrel, down 68 cents, or 0.9%, after rising 2.1% in the previous session.
Pivot Point: 79.15
Start your trading journey with Trade Master today!