March 10th Daily Analysis
March 10th Daily Analysis
The US dollar index is stable above the $104 areas, awaiting the US jobs data today to take a clearer picture of the general trend.
Gold prices fell on Friday, March 10, as investors await the non-farm payroll data in the United States, which is expected to be released today, to assess the likely path of raising interest rates in the US Fed.
Gold in spot transactions fell 0.1% to $1828.90 an ounce, and US gold futures fell 0.1% to $1832.90 an ounce.
Pivot Point: 1,825
DOW JONES INDEX (DJ30FT – US30)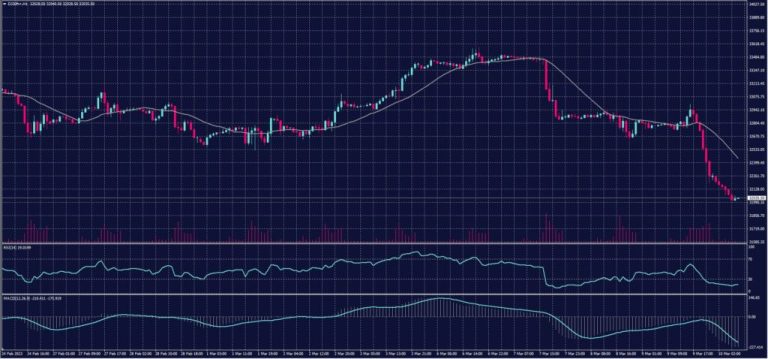 US indices closed sharply lower in Thursday's session, under heavy pressure from banking stocks, amid anticipation of the jobs report on Friday, which may spur a hike in interest rates by the Fed.
The Dow Jones fell by 1.7%, or 543 points, down for the third consecutive session and recording its lowest close in more than 4 months.
The eight major sectors in the Dow Jones index recorded a collective decline, led by the banking and industrial sectors, which declined by 4% and 3%, respectively.
Pivot Point: 32480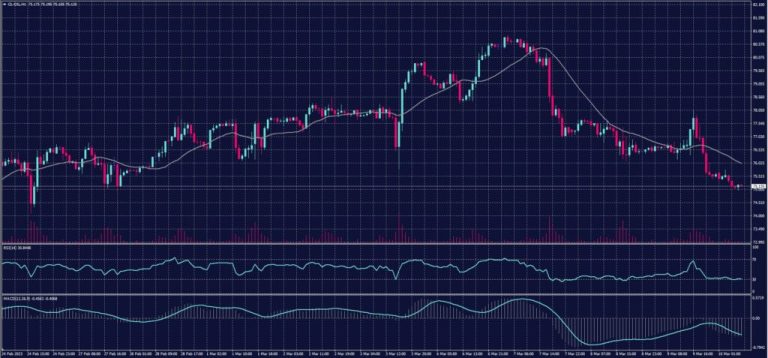 Oil prices fell at the settlement on the 9th of March for the third session in a row, as the Federal Reserve warned this week that the bank might raise interest rates to higher levels than previously expected.
Upon settlement, Brent crude futures fell by 1.3% to $81.59 a barrel, the lowest settlement price since February 22, and US crude futures fell by 1.2%, recording $75.72 a barrel.
Pivot Point: 76.35
Start your trading journey with Trade Master today!