March 09th Daily Analysis
March 09th Daily Analysis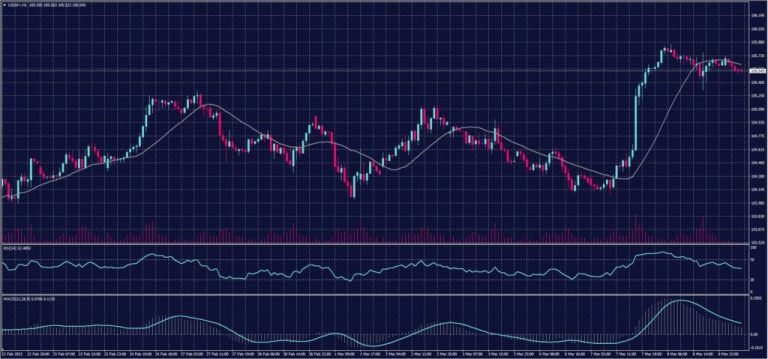 On Thursday, March 9, the dollar fell after hitting a 3-month high earlier in the day, as investors adjusted their positions on the possibility of a higher interest rate hike for a longer period after Federal Reserve Chairman Jerome Powell surprised the markets with a more hawkish approach to monetary policy.
Powell said that the US Fed would likely need to increase interest rates by a larger amount than expected after the release of strong data recently. Moreover, he stated that the bank is ready to move with greater steps if the "total" of the incoming data indicate the need for more stringent measures to control inflation, which prompted dealers and investors to reconsider their expectations about interest rates.
The dollar index declined in the latest trading by 0.09%, recording 105.54 after reaching 105.88 earlier in the day, the highest level since the first of December.
Pivot Point: 105.60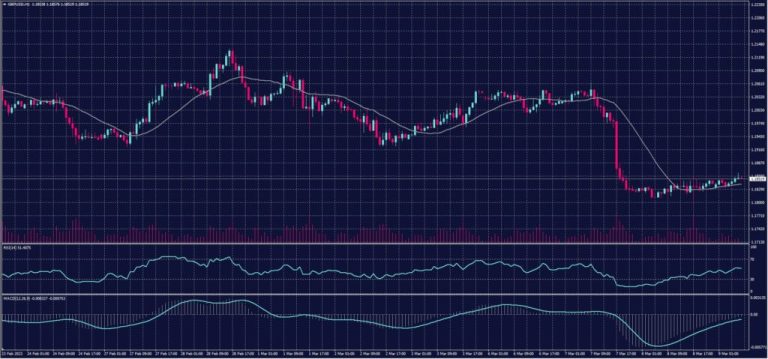 Consumer spending in Britain has fallen as rising costs of living, rising energy bills and the rising cost of living for households have forced shoppers to cut back on their spending, according to the British Retail Consortium.
Retail sales recorded a growth of 5.2 percent last February, compared to 4.2 percent in January, but it remains lower than what was achieved in February 2022, when it increased by 6.7 percent.
The British Retail Consortium called on the government to take urgent steps in the upcoming budget next week to help merchants overcome the economic storm to limit passing large price increases to consumers.
Pivot Point: 1.1835
Gold prices slightly fell when settling the trading session of Wednesday, March 8th, after the yellow metal incurred the second largest daily loss in 2023 on Tuesday.
Upon settlement, gold futures fell by 0.1%, or $1.4, to $1,818.6 an ounce, after losing $34.6 on Tuesday.
Pivot Point: 1,815
Dow Jones Index (DJ30ft – US30)
US indices closed with limited gains in Wednesday's session amid the conflicting economic data of the Federal Reserve Chairman's testimony and the US jobs reports.
US stocks fell sharply on Tuesday after Powell's comments dramatically increased investor expectations of a 50 basis point hike in interest rates at the March meeting.
In contrast, the US jobs report showed that job opportunities decreased to 10.8 million in January compared to 11.2 million jobs in December, but it was higher than economists' expectations of 10.5 million.
The report also revealed layoffs rose in January and job cuts in 2022 were higher than initially thought, while fewer people left their jobs.
The Dow Jones managed to pare its early losses in Wednesday's session from 0.7% to 0.2% to close near its lowest level in 4 months.
Pivot Point: 32800

US oil inventories fell last week against expectations, as did gasoline stocks.
According to data issued on Wednesday, March 8th, by the US Energy Information Administration, crude inventories declined by 1.7 million barrels last week, compared to expectations for an increase of about 1.7 barrels and an increase of about 1.1 million barrels in the previous week.
Gasoline stocks also decreased by about 1.1 million barrels at 238.1 million barrels, and oil prices reduced their losses after the data was issued. Furthermore, Brent crude exceeded levels of $83 a barrel.
Pivot Point: 76.75

Start your trading journey with Trade Master today!