September 08th Daily Analysis
September 08th Daily Analysis
The Dollar Index traded 0.2% lower to 109.630, retreating from its 20 year low of 110.79. Attention will be on comments from Federal Reserve Chair Jerome Powell at a Cato Institute conference later in the session, with Fed officials soon due to enter into a blackout period before the U.S. central bank's September 20-21 meeting.
Technically, the index remains strong despite the fluctuations in the uptrend. Technical indicators show a possibility of a slowdown but also show strong support above 110.25. RSI moves flat near 70 while the MACD remains on the top.
Pivot Point: 109.50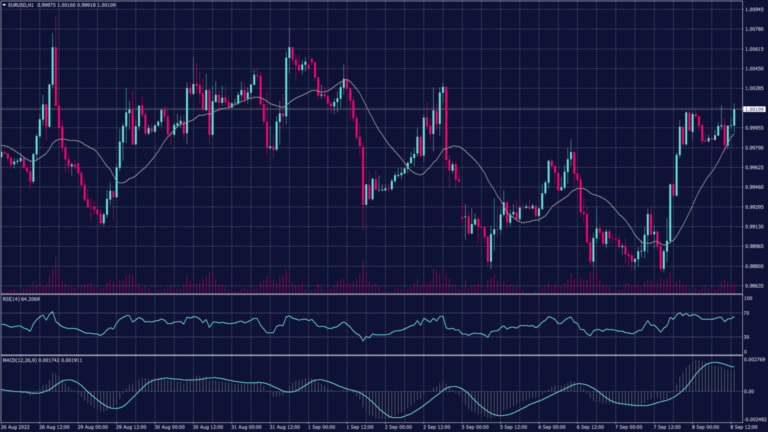 The EURUSD traded unchanged at 0.9996, climbing back towards parity after hitting a 20-year low of 0.9863 earlier in the week. The ECB is set to make its latest policy announcement, as is widely expected to raise rates significantly to fight runaway inflation, even as the risk of a Eurozone recession rises.
The debate is over the size of the hike, with consensus moving towards an increase of 75 basis points, following the lead of the U.S. Federal Reserve, with the central bank seen as having limited time to try and wrest back control over record inflation before growth in the region stalls.
The common currency remains weak and moving on the downtrend in the daily chart heading below 0.9850. Meanwhile, the hourly chart shows light support at 0.9870 which might not hold against the heavy bearish pressure.
Pivot Point: 0.9990
Spot gold is showing a double bottom formation on the hourly chart which yet to be confirmed on the daily chart. However, if gold prices penetrated the levels of 1,726 it will head to 1,740 which will be a possible platform for a new rise.
Pivot Point: 1,720
WEST TEXAS CRUDE (USOUSD)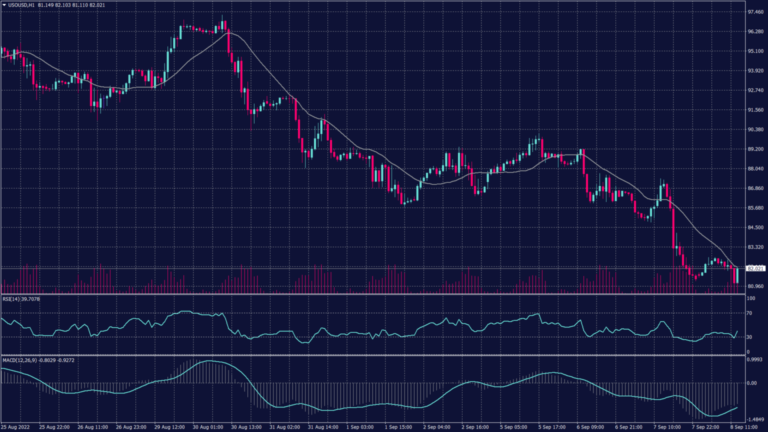 Oil prices fell to their lowest since before Russia invaded Ukraine as expectations of more interest rate hikes spurred worries of a global economic recession and lower fuel demand. Brent crude futures fell 1.5% to $91.48 a barrel while WTI futures shed 1.8% to $85.33.
Oil pared strong gains made on Monday after OPEC+ decided to cut output by 100,000 barrels per day in October. Additionally, crude inventories in the U.S. Strategic Petroleum Reserve (SPR) fell 7.5 million barrels in the week to September 2 to 442.5 million barrels, their lowest since November 1984.
Spot WTI traded lower breaking below the support at $86.70 per barrel and hitting the next support at $82.20 per barrel. The overall trend remains negative on the daily chart and signalling to break the support levels at $81.20 per barrel.
Pivot Point: 82.15
Start your trading journey with Trade Master today!