March 08th Daily Analysis
March 08th Daily Analysis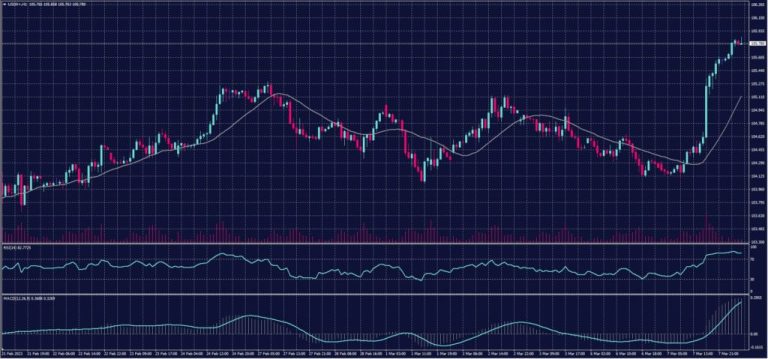 The dollar rose to multi-month highs against most other major currencies on Wednesday after US Federal Reserve Chairman Jerome Powell warned that interest rates may need to be raised faster and higher than expected to rein in stubborn inflation.
The dollar index rose 0.2% in Asian trading, to its highest level in more than 3 months at 105.86.
Pivot Point: 105.10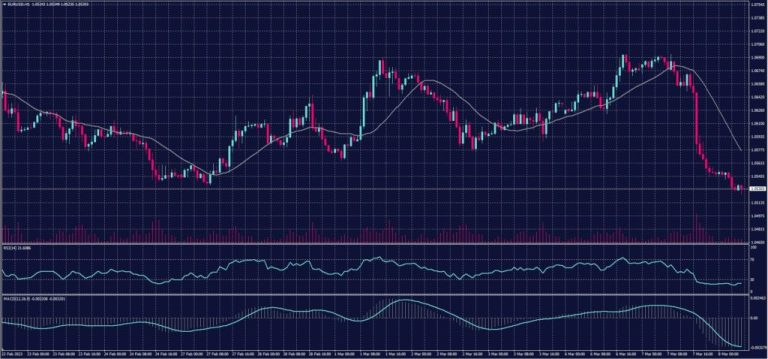 Against the single European currency, the US currency recorded its highest level in two months at $1.0528 per euro, extending Tuesday's jump of 1.2%.
Yesterday, Powell told congressional lawmakers that the latest US economic data came out stronger than expected, and therefore the need to increase the speed and size of future interest rate hikes may mean that the US dollar will rise further in exchange for negative pressure on the euro.
Pivot Point: 1.0596
Yesterday, Tuesday, March 7, gold prices recorded the lowest settlement price in more than a week, after the statements of Federal Reserve Chairman Jerome Powell.
Upon settlement, gold futures fell by 1.9%, or $34.6 an ounce, to $1,820, the lowest settlement price since February 24.
Powell added: It is almost certain that restoring price stability will require us to maintain a restrained political stance for some time.
Pivot Point: 1,825
Dow Jones Index (DJ30ft – US30)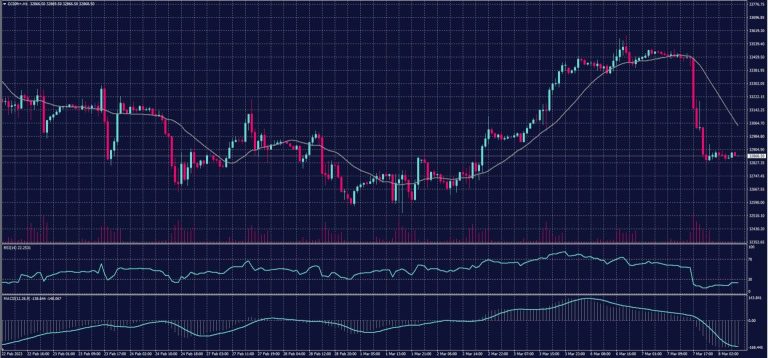 US indices closed sharply lower on Tuesday after Jerome Powell testified before the US Congress that the Fed will likely need to raise interest rates more than expected to curb soaring inflation.
Powell also stated that the Fed would not consider changing its 2% inflation target and that the labor market does not indicate an approaching deflation.
The Dow Jones index fell by 1.7%, equivalent to about 570 points, recording its highest daily loss in two weeks, to close below 33,000 points.
Pivot Point: 33465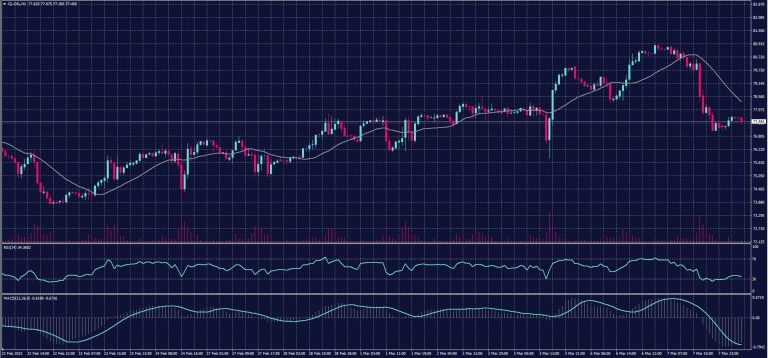 Oil prices fell at the settlement of the trading session of March 7 for the first time in 6 sessions, due to less-than-expected data in China, and Jerome Powell's statements.
Upon settlement, Brent crude futures fell by 3.4% to $83.29 a barrel, and US crude futures fell by 3.6%, recording $77.58 a barrel.
Pivot Point: 78.35
Start your trading journey with Trade Master today!