February 08th Daily Analysis
February 08th Daily Analysis
After Powell's speech, Chairman of the Fed Committee, yesterday, the dollar index was exposed to high volatility, which began to decline to 102.85 levels, then returned to settle below the pivot point at 103.30.
The index may have lost some bullish momentum, but the general trend has not been changed yet.
Pivot Point: 103.30
Yesterday, the EUR/USD pair witnessed good movements, after the Chairman of the Fed clarified the plan to raise interest rates in the coming months.
The Euro tries to consolidate above the important support levels at 1.0670.
Pivot point: 1.0715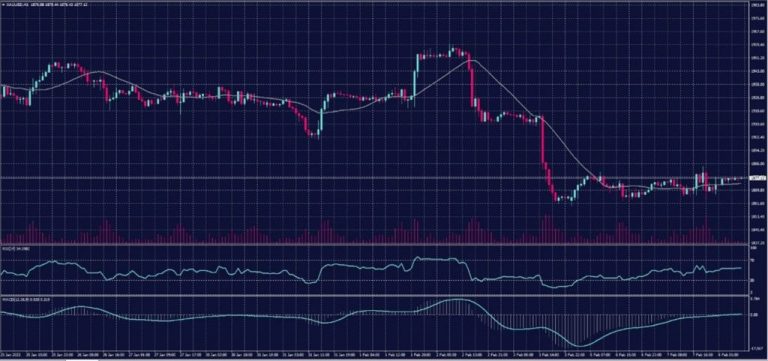 With more horizontal movements between the important support levels at 1865 and the important resistance levels at 1882, gold attempts bullish stability to remain above its pivot point for the day at $1873 an ounce.
Pivot Point: 1,870
Oil prices rose in early trading on Wednesday, February 8, to extend the gains achieved during the past two days, as the dollar fell after Fed's Chairman Jerome Powell appeared less hawkish on interest rates than markets expected and with a sudden decline in US crude stocks.
Brent crude futures rose 11 cents, or 0.1%, to $83.80 a barrel, extending its gains of 3.3% in the previous session.
US West Texas Intermediate crude futures rose 13 cents, or 0.2%, to $77.27 a barrel, after jumping 4.1% in the previous session.
What supported the market was that the weekly inventory data issued by the American Petroleum Institute showed that crude stocks fell by about 2.2 million barrels in the week ending on February 3.
Start your trading journey with Trade Master today!