April 04th Daily Analysis
April 04th Daily Analysis3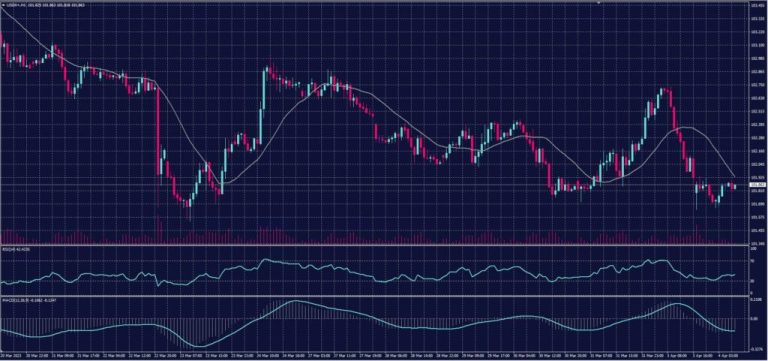 The US dollar index fell to 101.860 by 0.30% after the index rose strongly on Monday following the OPEC decision. This acts as a warning that the Fed will have to raise interest rates for a longer period.
Furthermore, data from the Institute of Industrial Supplies was issued, which indicated the most violent decline in 21 months since 2020. This is an indication of the contraction of the US economy, affected by the recent tightening policy of the Federal Reserve.
Pivot Point: 102.00
Gold prices jumped at the settlement of trading on Monday, April 3rd, and closed above $1985 levels, supported by the decline in the dollar and US Treasury bond yields.
Gold prices also interacted with the OPEC+ decision to cut additional voluntary production until the end of 2023, as the sudden OPEC+ decision drives trade in gold to hedge against inflation.
Upon settlement, gold futures rose about 0.7%, or $14.20, to $2,000.4 an ounce, the highest settlement price since March 10.
Pivot Point: 1,975

DOW JONES INDEX (DJ30FT – US30)
US indices closed in divergence in the first sessions of the second quarter after the Dow Jones and S&P 500 indexes rose, supported by energy stocks, while technology stocks pressured the Nasdaq index.
Energy stocks rose after several countries in OPEC + announced unexpected production cuts that could push oil prices toward $100 a barrel.
At the same time, the prospect of rising oil costs added to inflation fears after Wall Street got the data which showed that weak manufacturing activity in March raised expectations that the Fed may soon end it's tightening policy.
The Dow Jones index rose by 1%, or the equivalent of 327 points, to close above 33,600 points for the first time in 6 weeks.
The energy index topped the list of the sectors that rose the most in the Dow Jones after jumping by more than 4%, followed by the health sector, which increased by 2.8%.
Pivot Point: 33675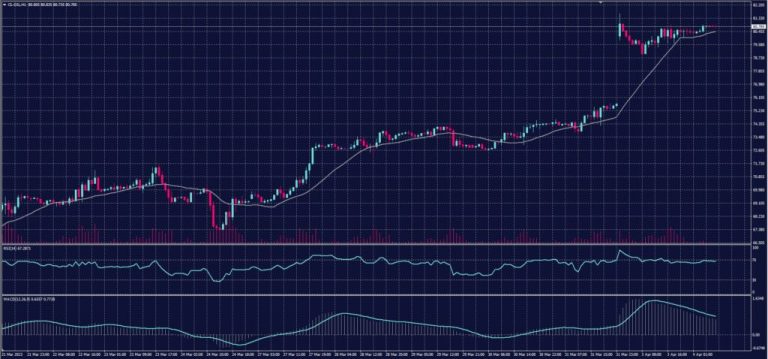 US oil rose at the largest daily pace since last April 12, when the trading session was settled on Monday, April 3, supported by the sudden OPEC + decision to cut production.
Countries in the OPEC + group, led by Russia and Saudi Arabia, announced a voluntary reduction in production from next May until the end of 2023. The group justified this decision as a precautionary measure against market fluctuations.
Upon settlement, US crude futures rose by 6.28%, or $4.75, to $80.42 a barrel, and Brent crude futures rose by $5.04, or 6.31%, to $84.03 a barrel.
Pivot Point: 80.35
Start your trading journey with Trade Master today!